FUSAKO PETRUS. HER KILLER USED HIS HANDS AND FEET AS WEAPONS.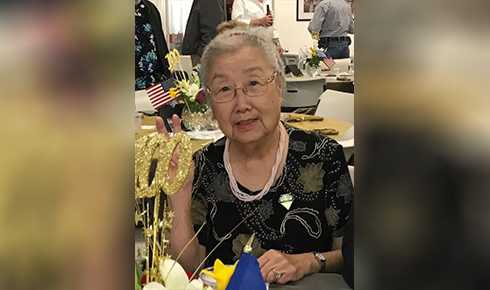 Drugs? The Negro killer who sexually assaulted two elderly women and attacked a third must have been using drugs of some kind. The Sacramento police would as a matter of routine probably test alleged killer Neven Butler for drugs.
The propensity of black youths to rape elderly women brings into question their right to exist. What kind of monsters walk among us?
NORTH HIGHLANDS, Calif. (KCRA) —
An 18-year-old man was booked on a murder charge in the death of an 86-year-old woman who was attacked while walking with her friend on a North Highlands school track, deputies said Friday.

Neven Glen Butler, of North Highlands, was add-booked at the Sacramento County Jail since he was arrested in connection with an unrelated attack on a 92-year-old woman, officers said.

Butler was on the varsity football team at Highlands High School during the 2015-16 season, but dropped out of school in December, according to school officials.
Butler's football coach told KCRA 3 that he was not a troublemaker, and he's shocked that Butler is accused of such crimes.

Fusako Petrus lived in North Highlands and was out for a morning walk Wednesday with her 61-year-old friend when a man, identified as Butler, walked up to the pair and sexually assaulted them and beat them with his hands and feet, Sacramento County sheriff's deputies said.

"The other woman was attacked first, from my understanding," Petrus' family friend, Vicki Butler, said. "He was choking her and Fusako started hitting him with her walking stick, and it allowed her (neighbor) to get away."

Petrus was pronounced dead at the scene, and her friend was taken to a hospital with a variety of injuries to her head, face and torso. She has since been released and is recovering at home.

Butler ran from the track toward Walerga Road. Deputies searched the area, but couldn't find him.

Butler was arrested several hours later Wednesday afternoon after he assaulted the 92-year-old woman at the Woodside Healthcare Center at 2240 Northrop Avenue in Sacramento, officers said. She suffered facial injuries and was taken to a hospital.

Butler was still at the scene when officers arrived and was booked Wednesday on charges of felony assault and elder abuse, officers said.

Deputies announced Thursday that Butler was a person of interest in the North Highlands attack.

Butler was add-booked for murder and is ineligible for bail. He is scheduled to be arraigned Monday on the North Highlands charges.
It's an insult to rabid dogs to call Neven Butler a rabid dog. He's much worse. When found guilty, the jury should vote to put him down.