According to this 2015 story at Masslive, admitted serial killer William Devin Howell hated prostitutes. His choice of victims reminds us of London's Jack the Ripper.
Unlike Jack the Ripper, Howell didn't get away with his deadly fixation on prostitutes. Howell could never be accused of a hate crime, however, since hating prostitutes doesn't carry an extra penalty. Besides, Howell killed white, black, and brown alike.
The world loves a color-blind serial killer. Hey, he's not so bad. He's not a racist.
HARTFORD, Conn. — An East Coast drifter who authorities say killed seven people in Connecticut during a 2003 series of slayings and sexual assaults while driving a van he called the Murder Mobile pleaded guilty on Friday in connection with six of the slayings.

William Devin Howell pleaded guilty to six counts of murder during a hearing in New Britain Superior Court. Howell, who's 47 years old, is expected to be sentenced in November to 360 years in prison.

The Hampton, Virginia, native previously was convicted of manslaughter in one victim's death and was sentenced to 15 years in prison. The guilty pleas Friday confirmed that he is the most prolific serial killer in Connecticut history — not including the killers in mass shootings such as the Newtown school massacre.

The bodies of all seven victims were found buried in a wooded area behind a strip mall in New Britain. Three bodies were found in 2007, and the other remains were discovered in 2015 when authorities went back to the site.

Howell's lawyers said his guilty plea avoids a trial and saves taxpayers nearly $1 million.

By pleading guilty today, William Howell wanted to spare the victims' families further emotional pain through a lengthy and drawn out trial that would have taken several weeks, if not months," the lawyers, Jeffrey Kestenband and William Paetzold, said in a statement.

New Britain State's Attorney Brian Preleski praised a task force of local, state and federal authorities that investigated the killings and expressed "our deepest sympathy and condolences to the families of these innocent victims."

All seven victims disappeared in 2003, when Howell was mowing lawns and working other odd jobs. They were identified as Joyvaline Martinez, 24, of East Hartford; Diane Cusack, 53, of New Britain; Mary Jane Menard, 40, of New Britain; Melanie Ruth Camilini, 29, of Seymour; Marilyn Gonzalez, 26, of Waterbury; Danny Lee Whistnant, 44, of New Britain; and Nilsa Arizmendi, 33, of Wethersfield.
DIANE CUSACK, JOYVALINE MARTINEZ,AND MARY JANE MENARD.

Howell was arrested in May 2005 in Hampton, Virginia, in connection with Arizmendi's death and later pleaded guilty to manslaughter.

He sexually assaulted three of the women and kept one of the bodies in his van for two weeks, sleeping next to the body and calling the victim his "baby," according to an arrest warrant affidavit. He also told a cellmate there was a monster inside him, described himself as a "sick ripper" and called his van the Murder Mobile, according to the warrant.
HOWELL PICTURED WITH HIS MURDER MOBILE.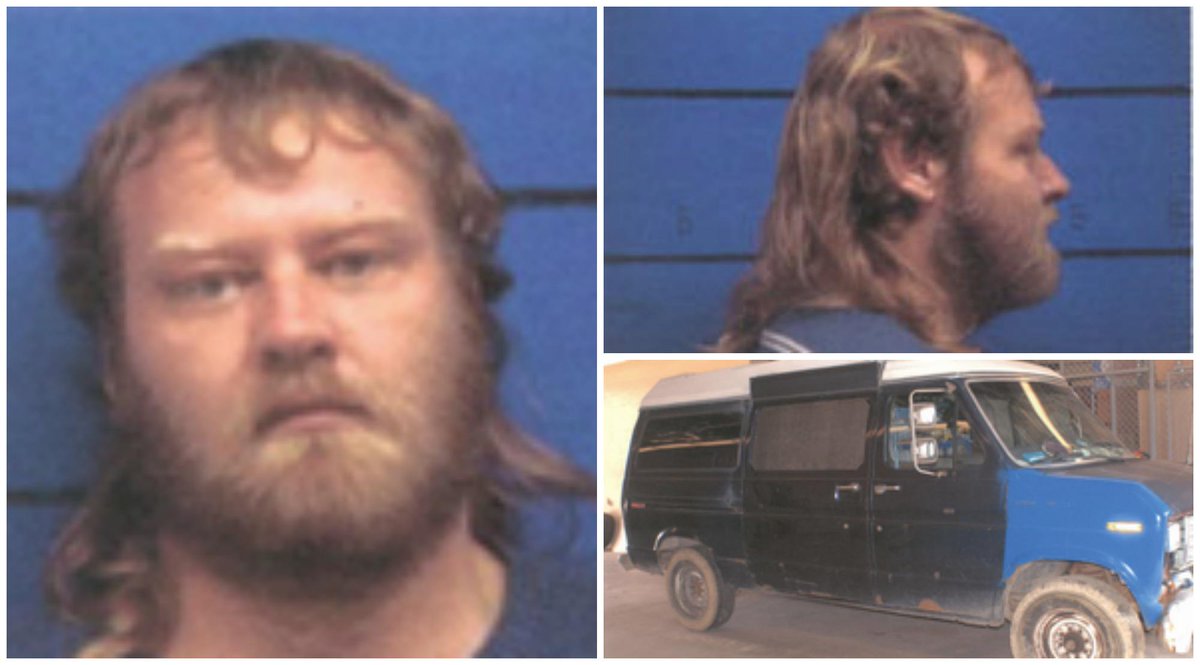 One of the many stories on Howell stated that he used crack cocaine with at least one of his victims, if that's relevant.
Howell told the cellmate the first person he killed was a woman he raped in his van, the warrant said. The cellmate, who described his conversations with Howell to authorities, said Howell told him he strangled the woman and hit her in the head with a hammer, the warrant said.

Howell also told the fellow inmate he kept the woman's body wrapped up in his van because it was too cold outside to bury her, the warrant said. He said he cut off the tips of her fingers, dismantled her bottom jaw and disposed of the body parts in Virginia, the document said.

Authorities said they found in the van blood that matched the blood of one of the victims, along with videotapes of Howell having sex with women.

Police said drug use was a main connection among most of the victims.

Howell called the burial site his "garden" and said the victims should have known they were going to die because of the lifestyles they led, the warrant said.

The seven killings topped the Connecticut body count of serial killer Michael Ross, who killed six women in eastern Connecticut and two in New York and was executed in Connecticut in 2005. Connecticut no longer has the death penalty.
ALL VICTIMS THAT LAW ENFORCEMENT IS AWARE OF.

The New York Daily News among many media outlets also has this story covered.