HELP! I'VE FALLEN AND I CAN'T GET UP.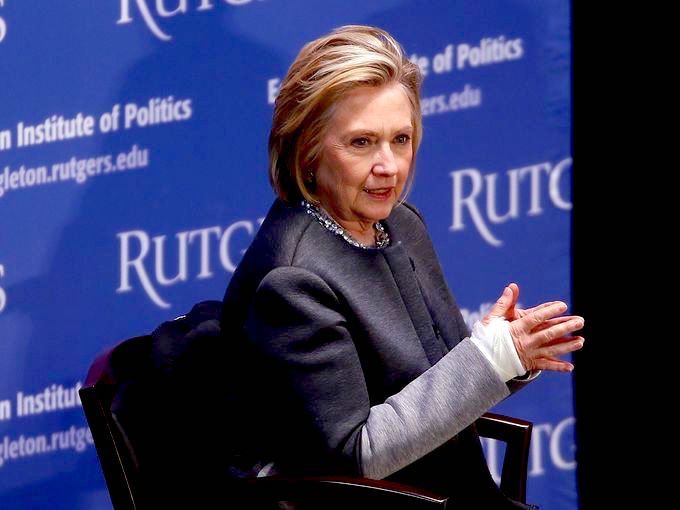 Hillary Clinton was paid $25,000 for her group cry at Rutgers University, where she gave a blunt response to her critics who wish she would zip her lip. Some of the stories about her appearance note that her arm was in a cast from that drunken fall that broke her wrist in India.
If she wasn't drunk, she's got serious medical problems, given all the falls she's taken in the last year.
I have a feeling that only death will silence her.
The 2016 election is over and Donald Trump is president, so why is Hillary Clinton still making public appearances and talking to crowds?