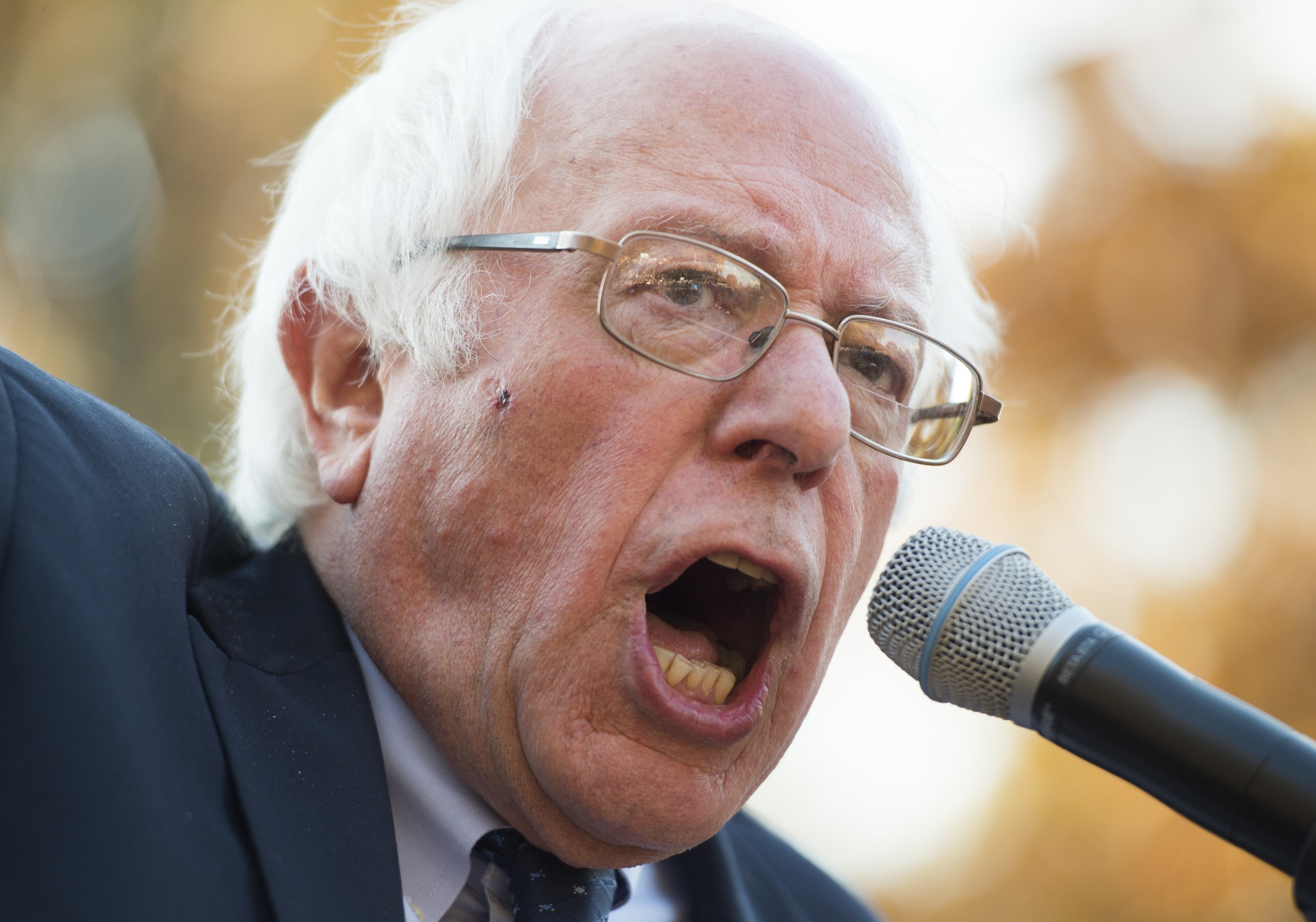 You didn't expect Bernie to praise Trump, did you?
Washington (CNN)Vermont Sen. Bernie Sanders on Sunday rebuked President Donald Trump's decision to attack the mayor of San Juan on Twitter as Puerto Rico continues to struggle after being hit by back-to-back hurricanes.

"It is unspeakable," Sanders told CNN's Jake Tapper on "State of the Union."

Sanders drew a contrast between Trump and San Juan Mayor Carmen Yulín Cruz, saying Trump was "speaking from his fancy golf club, playing golf with his billionaire friends, attacking the mayor of San Juan, who is struggling to bring electricity to the island, food to the island, water to the island, gas to the island."
Hey Bern, how is Madam Mayor "struggling" to do all the things you list? Is she pedaling away on a bicycle attached to a generator? Did she make a run for a grocery store in Miami to pick up groceries for the islanders? What the hell is her so-called struggle all about? Tell us, Bern. We want to know.
Sanders also said it would be fair for people to wonder if race was a factor in Trump's response to the devastation in Puerto Rico.

"Given the President's history on race, given the fact that he, a few months ago told us that there were good people on both sides when neo-Nazis were marching in Charlottesville, yeah, I think we have a right to be suspect that he is treating the people of Puerto Rico in a different way than he has treated the people of Texas or Florida," Sanders said.
Haha, Bernie. I'm not going to do the research for you that should have done before opening your vile Jewish yap, but Houston and many areas in Florida hit by the recent hurricanes have more black folks than does Puerto Rico.
Furthermore, you dumbass, not everyone who marched in Charlottesville was a "neo-Nazi." You Jews see Nazis everywhere. Who's a Nazi, Bernie? Anyone who disagrees with you!