Over the last 24 hours liberals have gone totally insane, blaming Donald Trump for murdering children. The idea is to confiscate all guns owned by private citizens in America, to make children safe. After all, who doesn't want children to be safe? Well, Trump and the alt-right. According to libtards, we want them dead.
Ann Coulter cites Battle Beagle's work at putting together a comparison on mass shootings. I can't find his bar chart, but the source table below shows the facts.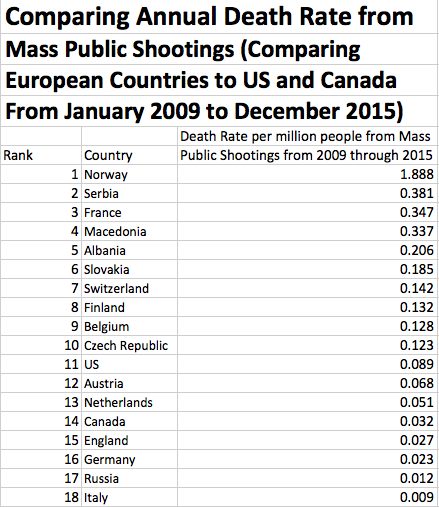 For the benefit of libtards, Battle Beagle created the following graphic on understanding per capita data.
If the USA were still 90 percent white, the American results would look even better since some nonwhite groups commit crimes at higher rates than whites and Asians