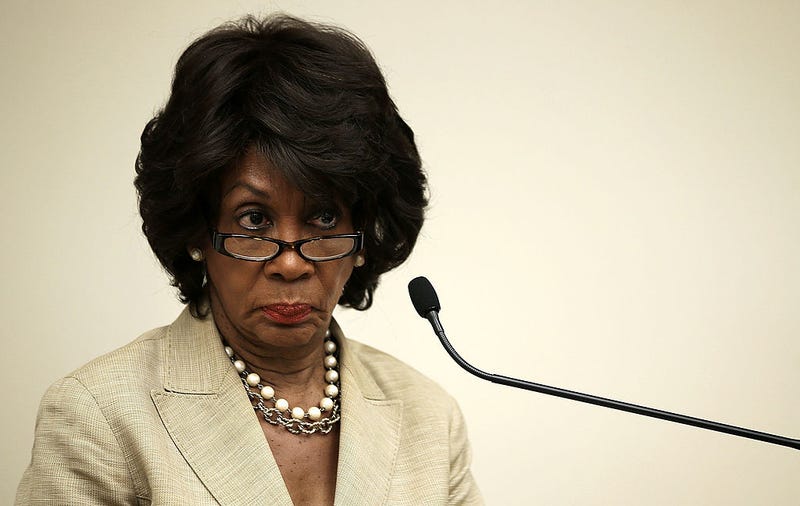 I'm confused. Which one is which? Is that James Brown in the top photo or is it Maxine Waters?
I guess Bill O'Reilly was right.
Rep. Maxine Waters (D-Calif.) on Tuesday blasted Fox News host Bill O'Reilly for mocking her hair as a "James Brown wig," saying she won't be deterred by such comments.

"I am a strong black woman and I cannot be intimidated," she told host Chris Hayes on MSNBC's "All In." "I cannot be undermined. I cannot be thought to be afraid of Bill O'Reilly or anybody."

"And I'd like to say to women out there everywhere – don't allow these right-wing talking heads, these dishonorable people, to intimidate you or scare you."

O'Reilly said earlier Tuesday he "didn't hear a word" of Waters's remarks on the House floor the day before because of her hair.

"I didn't hear a word [Waters] said," he said on Fox News' "Fox & Friends." "I was looking at the James Brown wig. If we have a picture of James, it's the same wig."

"I love James Brown, but it's the same hair, James Brown — alright, the 'Godfather of Soul,' had," O'Reilly continued, referring to the legendary singer who died in December 2006.

O'Reilly was reacting to Waters's remarks Monday questioning the patriotism of President Trump's supporters.

"[African-Americans] fight against this president, and we point out how dangerous he is for this society and for this country, we're fighting for the democracy," she said on the House floor.
The story goes on to say that Bill O has apologized to the strong, independent Maxine. The apology doesn't bother me a bit because it's doubtful that O'Reilly was sincere about it.