AYLA, WIFE WITH A PURPOSE. MOM AND MORMON.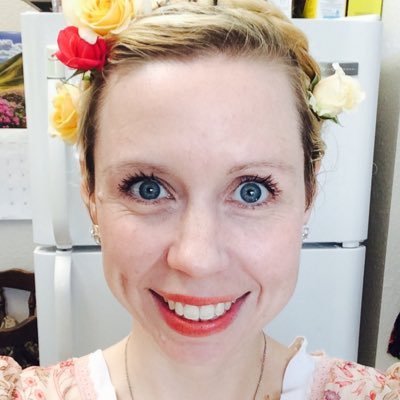 Ayla is a sinner to the howling leftist mobs who hate the white race and the traditional family. She actually retweets the common sense of David Duke. Gasp!
She's also white, smart, and a good wife and mother to her six young 'uns. Good for her. I featured one of her Tweets where she challenged all other white women to have more white babies. That was in the post on Rep. Steve King and his "racist" Tweet about Western Civilization.
Alt-right views of "Wife With a Purpose" conflict with the LDS Church's message of celebrating racial diversity, welcoming refugees.

Mormonism is doomed if it continues to celebrate racial and ethnic diversity, to support refugees and immigrant families, and to debase Western, white culture.

At least that's the view of one Latter-day Saint, a blogger named Ayla, who tweets as Nordic Sunrise and "Wife With A Purpose" — despite the fact that her church disagrees with her on all those points.

Still — because the mother of six has nearly 22,000 Twitter followers, has been interviewed multiple times on radio and maintains a strong presence on social media — some see her as representing a "growing" alt-right LDS subculture.