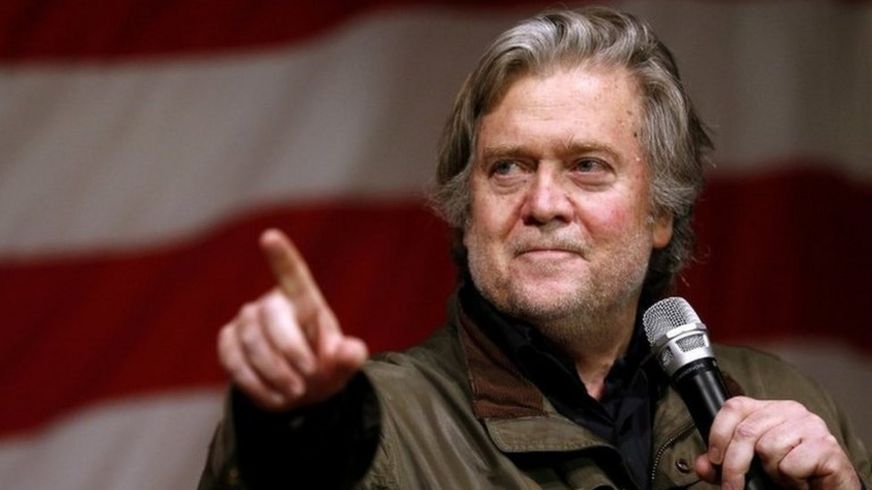 We've had high hopes for Steve Bannon since we first heard of him.
Now, because he's made intolerable backstabbing statements aimed at the Trump family, his influence will never recover that I can see.
He can't be trusted is the problem, no matter how smart or awake he is. If Breitbart decided to terminate him, where's he going to find a niche?
Steve Bannon, Donald Trump's ex-chief strategist, has stepped down from the right-wing Breitbart News organisation where he built his reputation.

The move comes amid a furore over remarks he reportedly made about President Donald Trump's son.

He described a meeting Donald Trump Jr held in New York with a Russian lawyer during the 2016 presidential election campaign as "treasonous".