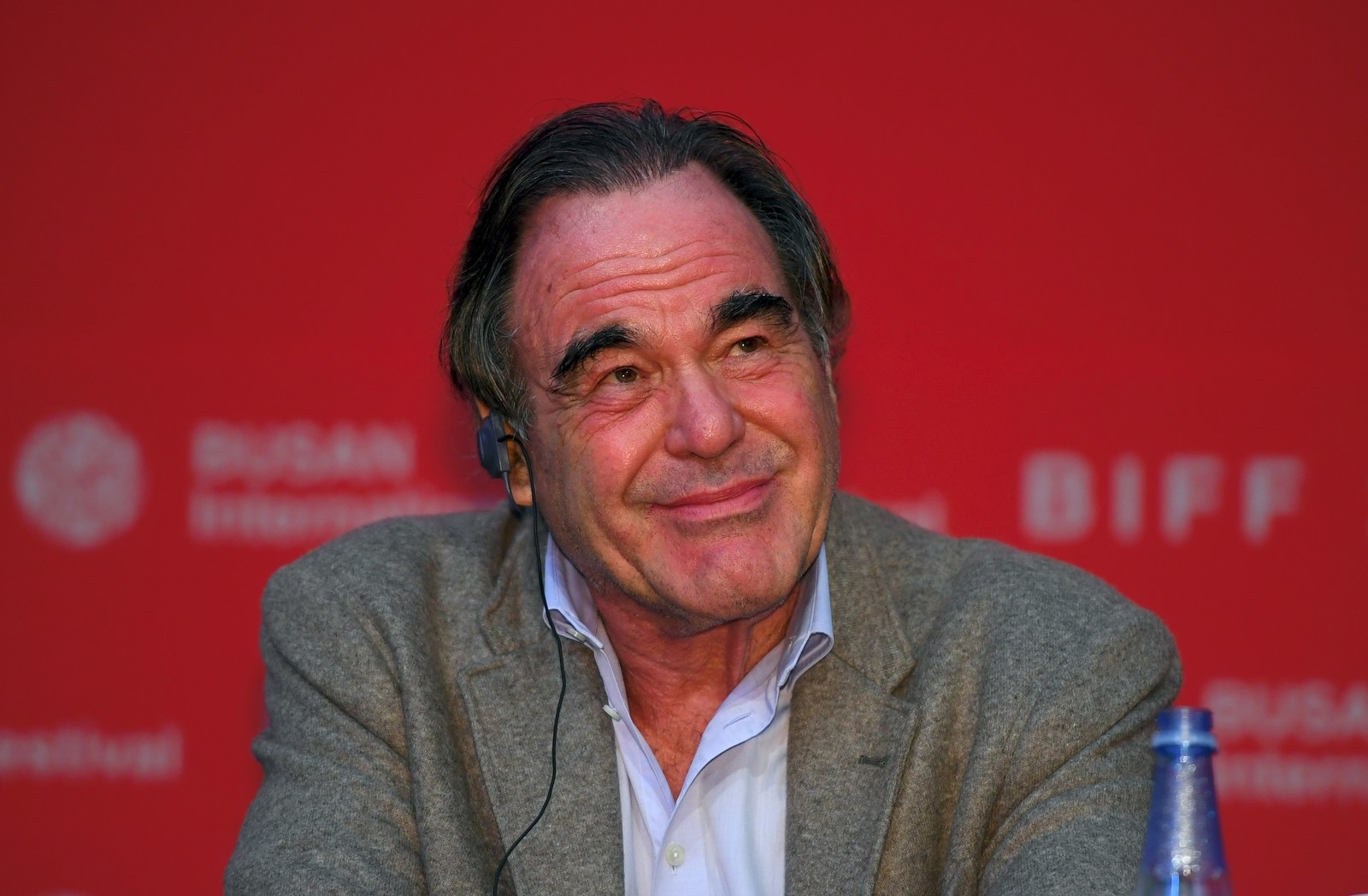 Jew or Not Jew rates Oliver Stone as barely a Jew since his father was Jewish and his mother Catholic.
Hollywood's Jewish ingroup support mechanism has broken down in the Harvey Weinstein affair, but apparently Stone didn't get the word.
Ladies and gentlemen, we've got a real sh*tshow going on. May it continue and ruin more careers of the elites.
DEFENDING HARVEY:
Oliver Stone opted against condemning Harvey Weinstein following multiple allegations of sexual harassment.

The Snowden director, 71, told reporters Friday at the Busan International Film Festival that he believes people are innocent until proven guilty.

"I'm a believer that you wait until this thing gets to trial," he said, according to The Hollywood Reporter. "I believe a man shouldn't be condemned by a vigilante system."

Stone continued, "It's not easy what [Weinstein is] going through, either. During that period he was a rival. I never did business with him and didn't really know him."

"I've heard horror stories on everyone in the business," Stone adds. "So I'm not going to comment on gossip. I'll wait and see, which is the right thing to do."
People left this out: "It's not easy what he's going through, either"
Actually, although Stone's wording was inarticulate, he's right about the left trying people in the press. Innocent until proven guilty is a foundational tenet of Western justice.
STONE BACKTRACKS HOURS LATER:
However, Stone issued a statement on his Facebook page hours later clarifying his comments: "I've been traveling for the last couple of days and wasn't aware of all the women who came out to support the original story in the New York Times," he said.

"After looking at what has been reported in many publications over the last couple of days, I'm appalled and commend the courage of the women who've stepped forward to report sexual abuse or rape."

Stone added he would "recuse himself" from his forthcoming Showtime series Guantanamo as long as Weinstein is involved.
Most of Hollywood refused to condemn Harvey until it became clear that if they didn't they were going to pay a severe penalty for their silence and their hypocrisy. Stone must have gotten the same message: Disavow or be eviscerated by the press and social media.
However, Stone's disavowal may be too late. He's the latest Hollywood male celebrity to be accused.
OLIVER STONE ACCUSED
Carrie Stevens, who was Playboy's Playmate of the Month in June 1997, said in an interview that famed filmmaker Oliver Stone once grabbed one of her breasts at a party.

The New York Daily News reported Thursday that Stevens was at a party honoring Stone more than 20 years ago. She said Stone walked up to her, "reached out and … honked it like a horn."

"He was really cocky, had this big grin on his face like he was going to get away with something," she told the paper. She was 22 at the time.

Stevens told the paper that others saw the incident, but nobody said anything because "that's what's going on in Hollywood. That's why things have to change."
—
Some 30 women — including actresses Angelina Jolie, Ashley Judd and Gwyneth Paltrow — have spoken out recently to say Weinstein had sexually harassed or sexually assaulted them. Rose McGowan, who has long suggested that Weinstein sexually assaulted her, tweeted Thursday that "HW raped me."

The initials were an apparent reference to Weinstein, and the Hollywood Reporter said the actress confirmed to them that she was referring to the disgraced film mogul. The New York Times earlier reported that Weinstein paid a financial settlement of $100,000 to McGowan in 1997 over an incident in a hotel room at the Sundance Film Festival in Utah.

"Any allegations of non-consensual sex are unequivocally denied by Mr. Weinstein," Weinstein's representative Sallie Hofmeister said Thursday.
As to the Playboy mansion party, get real. When a nude model goes there, she's going to get "unwanted" attention of the type she really wants.
As to the rest of the saga of Harvey's ungentlemanly behavior, Hollywood has always played by its own rules, not by the rules of tradtional America.
It's nice to see (((Hollywood))) devouring its own. Keep it up guys.