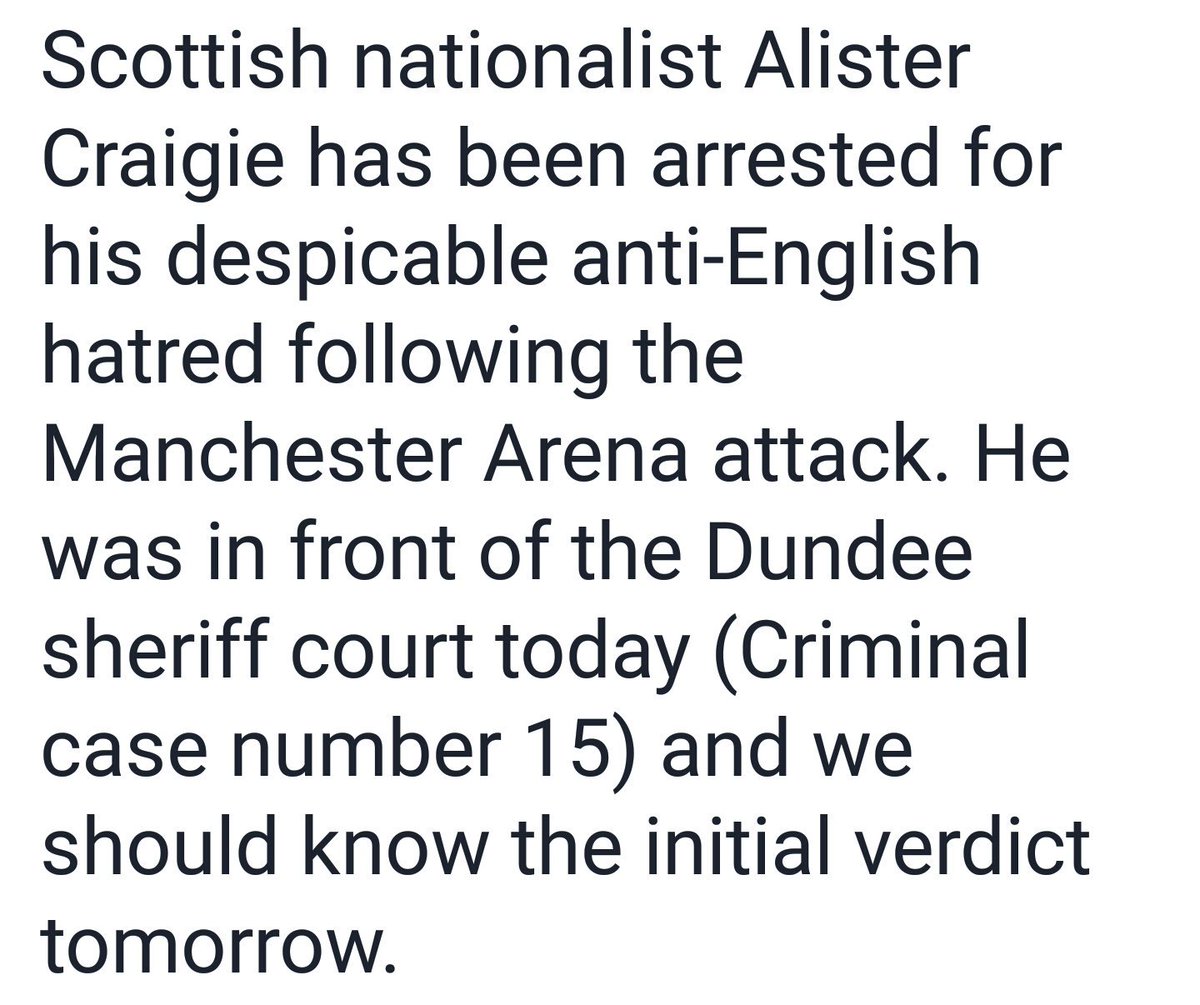 There is no solidarity among white people.
That's a huge problem.
Whites should be universally condeming Islam and Muslims for the Manchester bombing on Monday night. But old Alister Craigie allegedly prefers to say that the English who died there deserved it.
Apparently, British law doesn't allow for Craigie's mugshot to be published. After poking around on an image search, I found this photo, which I believe to be Craigie.
Even if Craigie wrote the things he's accused of, they are only words. Speech should be protected from prosecution by the government.
A man has been charged with posting racist messages about English people following the Manchester bombing.

Alister Craigie, 59, of Stobswell, was arrested and charged by police for allegedly making offensive remarks in the wake of Monday's tragedy – which saw 22 people killed by suicide bomber Salman Abedi.

Craigie allegedly took to social media just hours after the atrocity to make comments about the victims.

He also reportedly responded to questions from other people to say that people at a concert deserved to die if they were English.

He appeared at Dundee Sheriff Court to face a charge of sending racist, abusive and offensive comments in relation to the bombing.

Prosecutors claim that Craigie's messages were 'grossly offensive or of an indecent, obscene or menacing character' and were sent on Monday and Tuesday.

The charge also states that Craigie's messages were racially-aggravated.

He pleaded not guilty to the charge and will appear in court again in August – with a trial due to begin in September.

A police spokesman said: 'Police Scotland can confirm that a 59-year-old man from the Stobswell area was arrested and charged with communications offences relating to abusive comments on Facebook.

'He appeared at Dundee Sheriff Court yesterday.'

Many of the victims of Monday's blast, as people left an Ariana Grande concert in Manchester Arena, were children.

They included Scottish schoolgirl Eilidh MacLeod, 14, from Barra in the Outer Hebrides.