MARK ANTHONY CONDITT. DECEASED ALLEGED AUSTIN BOMBER.

CONDITT'S VEHICLE SHOWING EXPLOSION DAMAGE.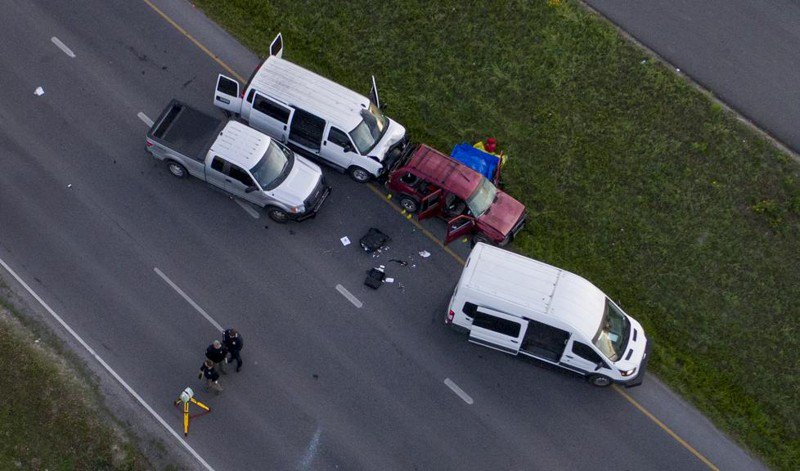 It's being widely reported that Austin bomber Mark Anthony Conditt is white and a conservative, which the left claims are the two strongest markers for terrorists in America.
Actually, as I look at Conditt's photo above, my practiced eye sees a mixed race Hispanic, with a strong admixture of Aztec.
During my career at the university I saw thousands of "white Hispanics" in my classes. Look at the dark coarse hair, the brown eyes, the shape of the nose and lips. Conditt isn't my definition of white.
You might say he has a European last name, not Spanish. Lots of Mexicans who've assimilated have American names. It's not uncommon.
The liberal Austin paper dug up a hundred words of so of conservative rhetoric written by Conditt five years ago and are trying to paint him as a gay hating, anti-abortion white male. So, why didn't he target abortion clinics, fags, and trannies with his bombs?
More will come out on Conditt in the next few days and leftist Twitter and the (((media))) will add the spin–spin hostile to white people.
Excerpts from three major news sources tell the story as we know it today.
The suspect in the spate of bombings in Austin, Texas is dead, Austin police say. Police Chief Brian Manley told reporters early Wednesday the man detonated a device in his vehicle after being pursued by police early Wednesday morning.

Two law enforcement sources identified the suspect to CBS News as 23-year-old Mark Anthony Conditt.