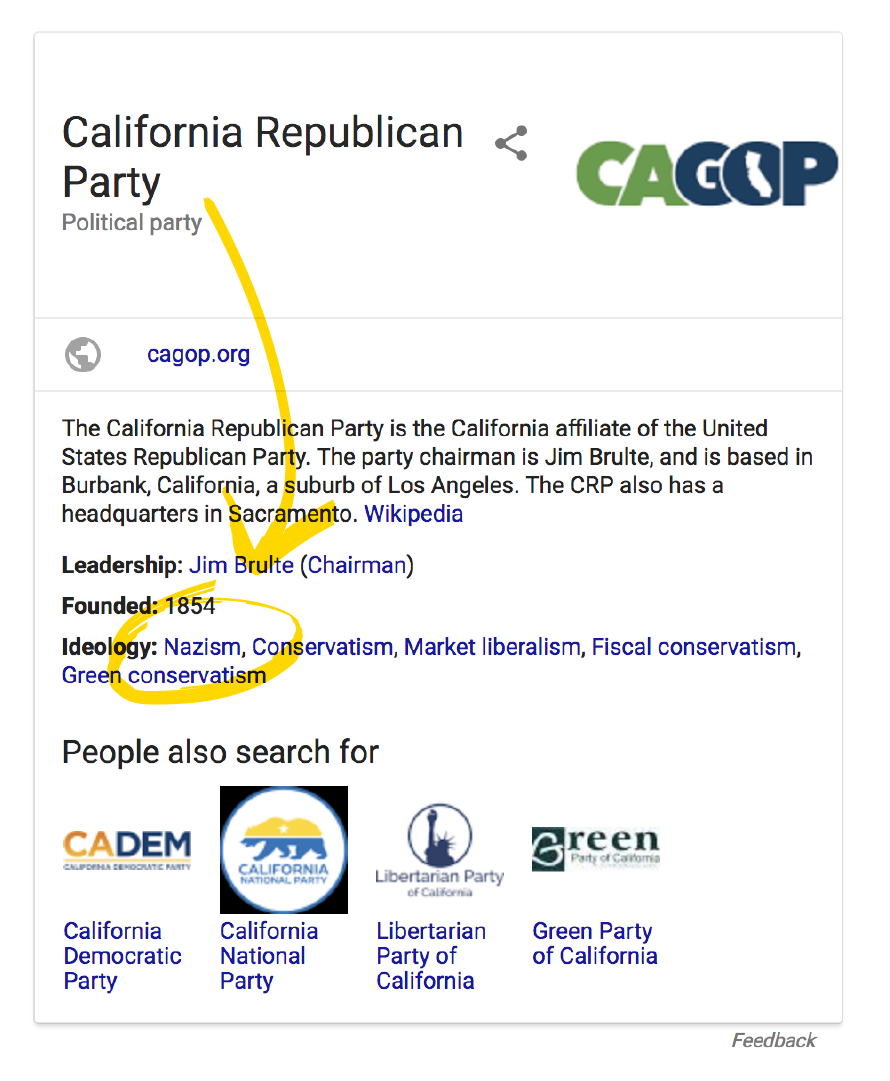 Google has just strengthened the case that as a monopoly (or dominant firm oligopoly) that it deserves to be regulated by government in the public interest.
Excerpt from Vice
Less than a week before the California primary, Google listed "Nazism" as the ideology of the California Republican Party.
Yeah, it's certain that Republicans have a swastika flag hanging over their fireplaces.