BRAVE JONAS FRICKER. COMPARED JEWS TO PIGS.

Even a very subtle, very mild statement comparing Jews to pigs was enough to result in the resignation of a member of Switzerland's parliament, Jonas Fricker, pictured above.
If you're going to be a politician you must follow the script and condemn the (imaginary) Holocaust as the worst thing in human history.
wiss Green Party MP Jonas Fricker said during a debate over animal protections in the National Council legislative body on Thursday that Jews deported to the Auschwitz extermination camp had a better chance of surviving than pigs sent to industrial livestock farming.

Fricker's alleged belittling of the Holocaust triggered outrage in Switzerland, causing him to resign on Saturday.

He said on Thursday that "the people who were deported there [Nazi extermination camps] had a chance to survive. The pigs go to a certain death."

"You know the photographs, the documentary films from Europe that show the unspeakable industry livestock farming – they are transported to a certain death," Fricker continued, adding that the last time he recalled seeing a documentary about the transport of pigs, photographs of the mass deportation from Schindler's List came to mind.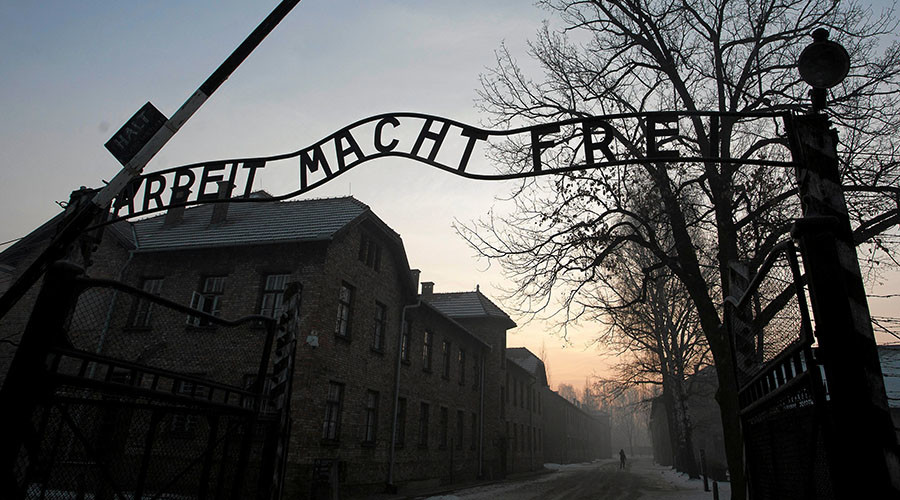 The Swiss National Council debate covered the Fair-Food-Initiative and the standards in the industrial farming sector. The Swiss media was blanketed with coverage of Fricker's comparison between pigs and Jews during the Holocaust.

According to the Swiss website 20 Minuten, the Swiss People's Party politician Roland Rino Buchel said he was "shocked" that a speaker would contend it is worse for animals today than the people back then in Auschwitz.

In response to the outrage Fricker said he "would to apologize in all forms for my inappropriate comparison."

The news outlet also reported that Jonathan Kreutner, secretary-general of the Swiss Federation of Jewish Communities, said "such a comparison is, of course, unsupported. Fricker sees that and immediately apologized to us and [apologized] in parliament," he said.

Fricker, 40, has been a member of parliament since 2015.
Apologies rarely do any good so why make them. Tell the politically incorrect truth, if you can live with the consequences. Otherwise, lay low and stealthily sabotage the globalists when presented with an opportunity.