SCIENCE SAYS SMALLER MAY BE BETTER.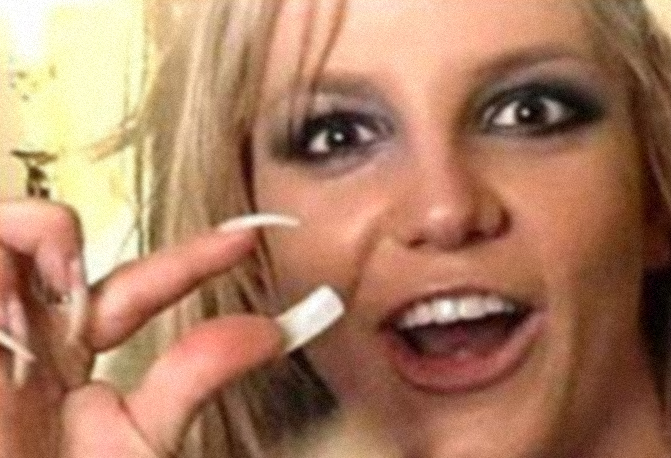 If the Negroid race really has a bigger manhood, then from a really, really, really long-term perspective, the black race is doomed while the Asian race should thrive.
That's if there's anything to this scientific study of fossils that shows that one species with a large penis failed to survive over the long run.
So, let's check this unverified penis size distribution that I found on Buzzfeed.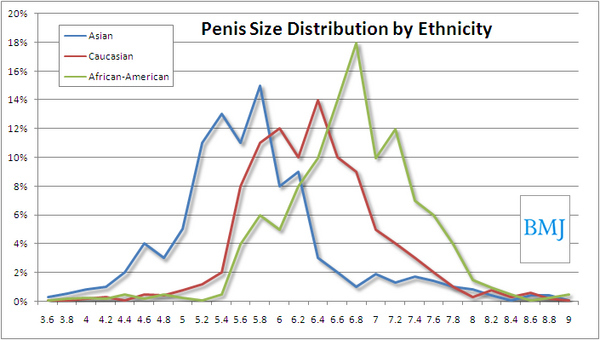 OK, the African-American is the biggest, according to this graph. Maybe, if we follow the theory below, as his species evolved all its energy went into growing it's member, with nothing much left over to grow his brain or any other desirable characteristic.
For most animals, survival is all about being good at getting laid. That's why sexual dimorphism exists: Males often look and act differently than females of their same species because it helps them attract and secure mates. Some examples are the bright colors the male bird of paradise flaunts while sexy-dancing for its more demure-looking mate, or the bulbously attractive nose of a male sea elephant. According to a Nature study released Wednesday, however, one highly coveted aspect of sexual dimorphism is sometimes a cock block to survival: very large genitalia.