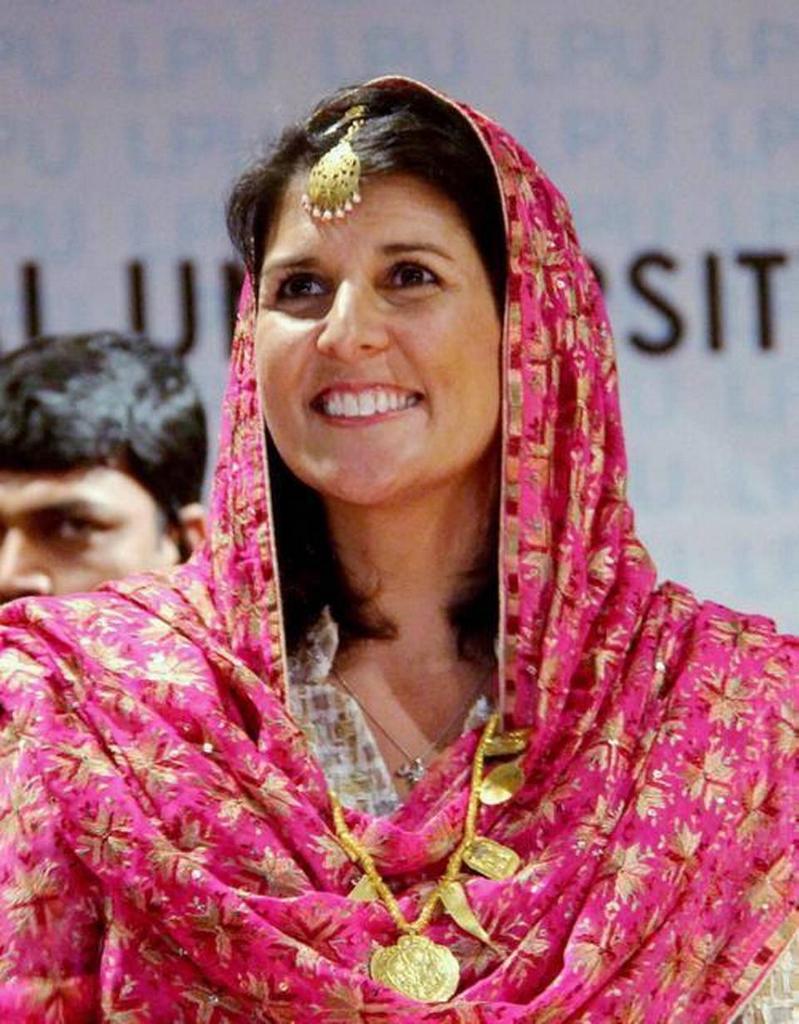 First, Donald Trump has better taste in women than Nimrata Randhawa.
Second, if he were having an affair with Nimrata then I would support impeachment. It's bad enough that she's being touted as the first female president of the United States. If Trump is pushing her for that role, then he's a traitor to the alt-right that put him in office.
Excerpt from Politico
Nikki Haley became a trusted member of Donald Trump's inner circle over the past year, but she's recently re-familiarized herself with a downside of professional success: rumors of an affair, this time with the president of the United States.