POLICE CHIEF AMY PROCK. DON'T MAKE THE BLACK BIKERS ANGRY!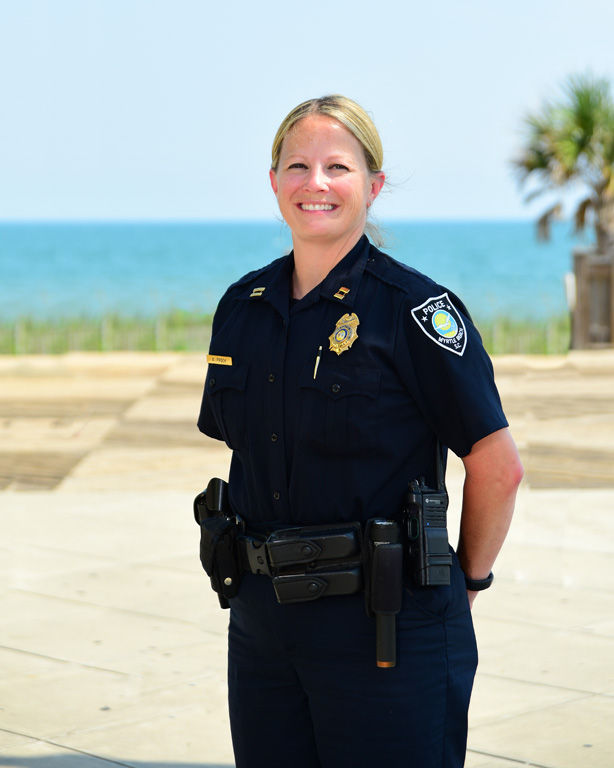 The annual chaos in the seaside resort of Myrtle Beach, S. C. starts this weekend.
The city's new female Chief of Police has only been on the job for a year. She's stressing to the police on the street that they're there to serve the negro invaders who come from all over.
Can she say two words: Dead cops!
About 427 police officers are in Myrtle Beach for Memorial Day weekend, and many gathered at the Myrtle Beach Convention Center Thursday evening as they prepared for the annual Atlantic Beach Bikefest, often referred to as Black Bike Week.