THE SOUTH GAVE KIM THE RED CARPET TREATMENT.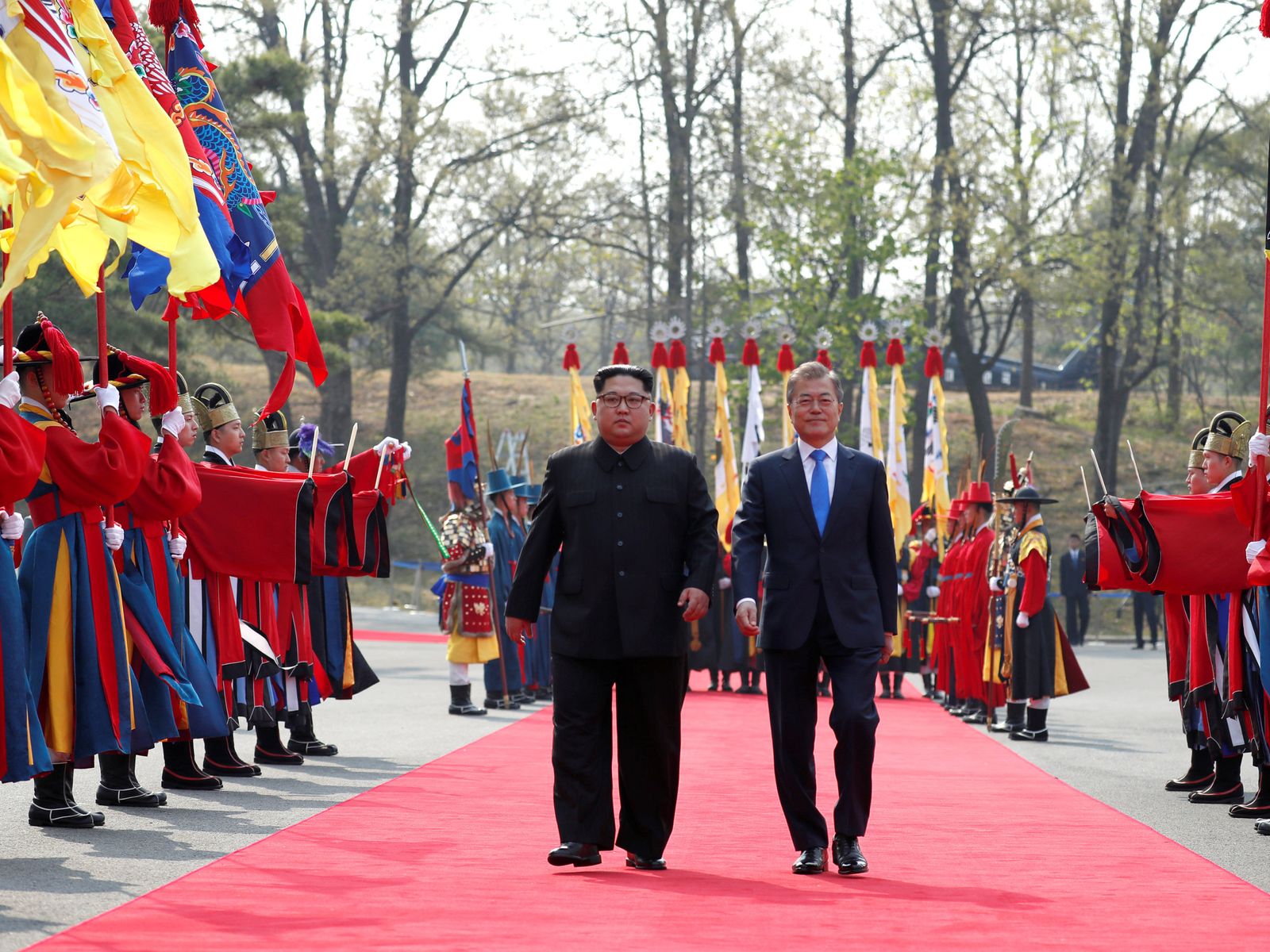 It wasn't long ago that the press was playing a different tune regarding Kim Jong Un.
Remember when Trump dubbed him Little Rocket Man in a UN speech? And Kim called Trump a dotard.
Kim was accused of sending out two women spies to kill his brother.
There were the frequent missile tests and detonations of nukes too.
Hawaii had a missile attack scare (caused by an idiot Hawaiian employee who screwed up).
The press was alive with claims from experts that Trump was going to cause World War III, or at least a new Korean War.
The difference a little time makes, combined with a president who doesn't kowtow to foreign leaders the way Obama did.
Following the story, let's consult with someone who is alarmed at what may happen next.
North and South Korea have agreed to a "complete denuclearisation" of their peninsula in historic talks between the two leaders.