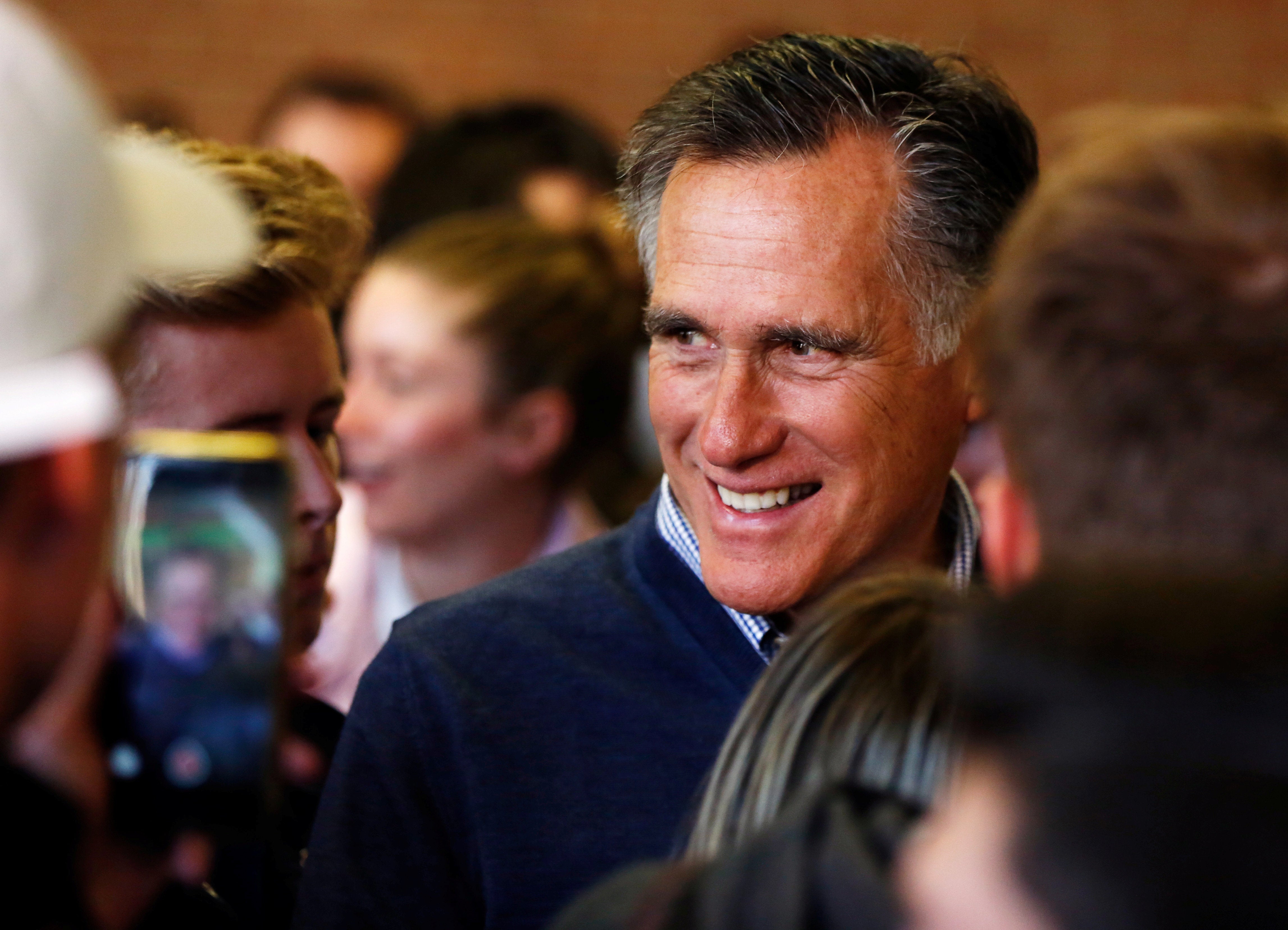 Mormons are loyal to the face of Mormonism in politics.
Mitt Romney will be the next U.S. Senator from Utah unless he's caught in bed with a dead girl or a live boy, as Louisiana's Edwin Edwards used to say.
The biggest problem with Mittens is that he's an amnesty guy, deep down. Before his Senate career is over, he'll be clashing with Trump over border issues, with Trump sending out nasty Tweets about him.
Democrat Jenny Wilson is unlikely to prevail over Mittens in the November election unless something really bizarre happens. She no longer identifies as Mormon and she's a heavy LGBT supporter.
Former Massachusetts Governor Mitt Romney cruised to victory in Utah's GOP Senate primary Tuesday, making him the strong favorite to replace Sen. Orrin Hatch (R), who announced his retirement this year after over 40 years of service in the upper chamber.