RABBI GEORGETTE KENNEBRAE SMILES FOR THE CAMERA.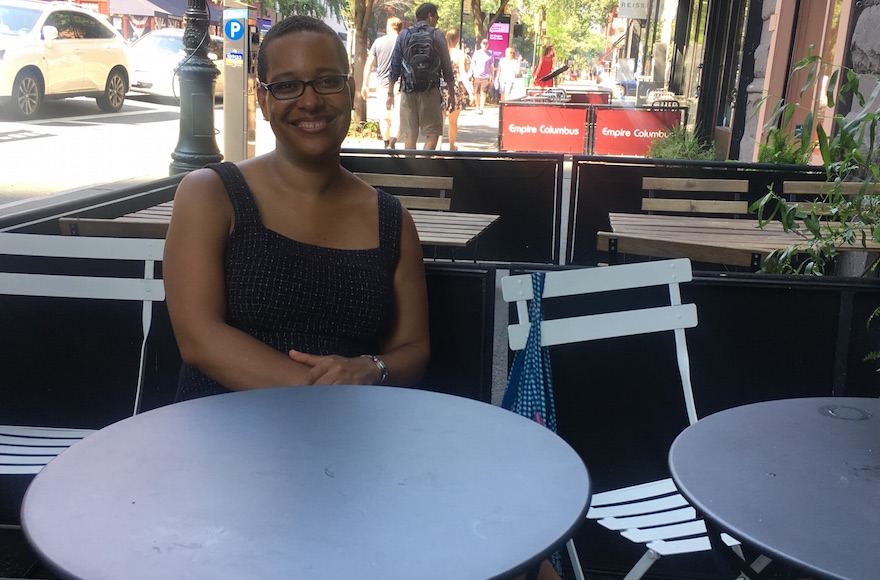 Tokenism, mixed with gaslighting, as the Jewish press wants you to know that Jews are inclusive: That's what we have here.
Jews have a public relations problem with blacks. I'm not sure that trotting out a lesbian black (who was born in Japan) is going to help solve that PR problem.
Think of a black Jewish lesbian rabbi as a failed PR stunt and you won't be far from the truth.
Excerpt from JTA
NEW YORK (JTA) — As a Jew of color, Rabbi Georgette Kennebrae has had her fair share of experiences that have made her feel less than welcome in the Jewish community. People sometimes assume that she is a member of the synagogue janitorial staff rather than the rabbi. Sometimes when visiting a synagogue, she'll be asked if she's lost.

In her position as the newly installed rabbi of West End Synagogue, a Reconstructionist congregation on the Upper West Side, Kennebrae aims to challenge notions of what a Jew looks like.
What a jew looks like? We already know: