LAURA PUTTING A BURKA ON FEARLESS GIRL STATUE.

Laura Loomer has pulled a number of pranks that reflect her alleged conservative views. However, the claim is that she's getting antisemitic hate feedback that's being blamed on the alt-right.
You have to wonder if all of this is a hoax. The hateful words may be coming from Jews pretending to be alt-right. Laura could be in on the hoax or she could be the real deal who's getting played by her fellow Jews.
Making the alt-right look bad is a particular obsession with Jews. Read on and tell me what you think.
Far right media activist Laura Loomer this morning, she has been the target of vicious anti-Semitic posts on social media since Forward published a profile of her Friday morning.

"Synagogue of Satan. You are fake Jews," wrote @BrydensFunny.

"Go back to Israel you filthy kike," wrote "Leah Goldstein." (Twitter handle: @JewessGoyim.)

"Goldstein? You sound like a member of the tribe to me! Mashugana!" Loomer tweeted in response.

Though she tries to maintain a sense of humor about it online, Loomer acknowledges that dealing with the flood of anti-Semitic comments and imagery on Twitter is "really hard to deal with."

"It's insane," Loomer wrote in a text Friday.
When Mindweapons in Ragnarok still had his site, one of his frequent themes was that race realists and white nationalists should team up with conservative Jews and win them over to our cause.
Laura Loomer is dismissed by some on the alt-right as being alt-light. Read about her Twitter duel with Richard Spencer, below, and see what you think about her leading role in fighting the left.
LAURA LOOMER WANTS TO MAKE AMERICA GREAT AGAIN.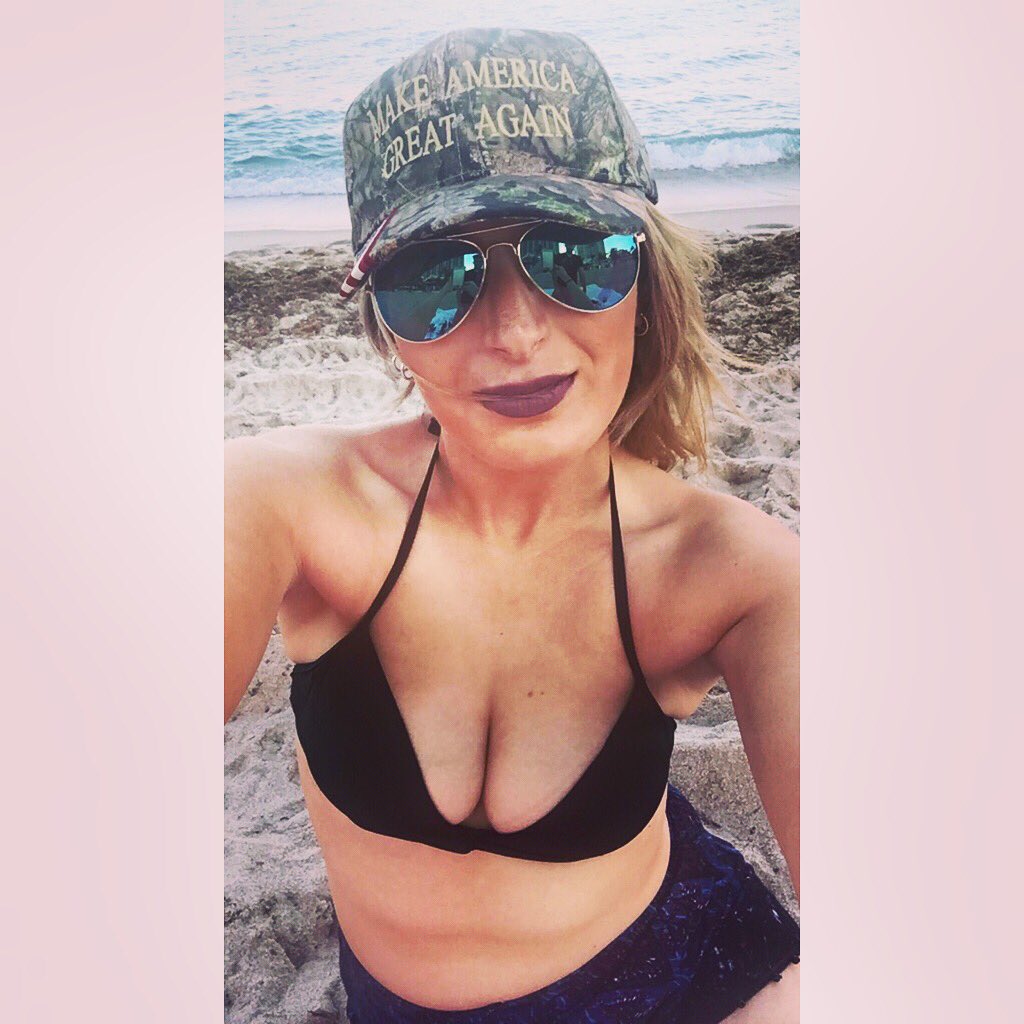 Here's the profile that stirred up the Tweeters quoted above:
Laura Loomer Is The Jewish Voice Of The Far Right. Can She Tame Jew Haters?

Just as Brutus and his collaborators brandished knives and went in for the kill, one audience member decided to intervene.

"Stop the normalization of political violence against the right!" Laura Loomer yelled, storming the stage of Shakespeare in the Park's now-famous performance of "Julius Caesar." For a brief second, all was quiet. The would-be assassins, wearing costumes of Beltway-gray suits, were only a few lines away from killing the title character, costumed to evoke President Trump. Then a voice saying "Security, please" came on the loudspeaker; the crowd began to boo, and guards escorted Loomer outside the Delacorte Theater in Central Park. Loomer live-streamed the entire protest.
LAURA PROTESTING TRUMP ASSASSINATION PLAY.