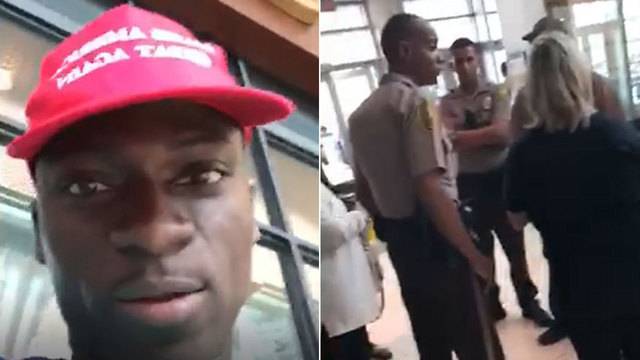 I'm speculating that the employees who hassled a Florida black man wearing a MAGA cap were black or Latino. White people would congratulate him or at least leave him alone.
By the way, this nog has a hot girlfriend, who's either Latina or white. Scroll down to see her photo.
MIAMI-DADE COUNTY, Fla. – Police officers were called to Miami-Dade County Cheesecake Factory this weekend after a man said he was harassed by the staff for wearing a "Make America Great Again" hat.