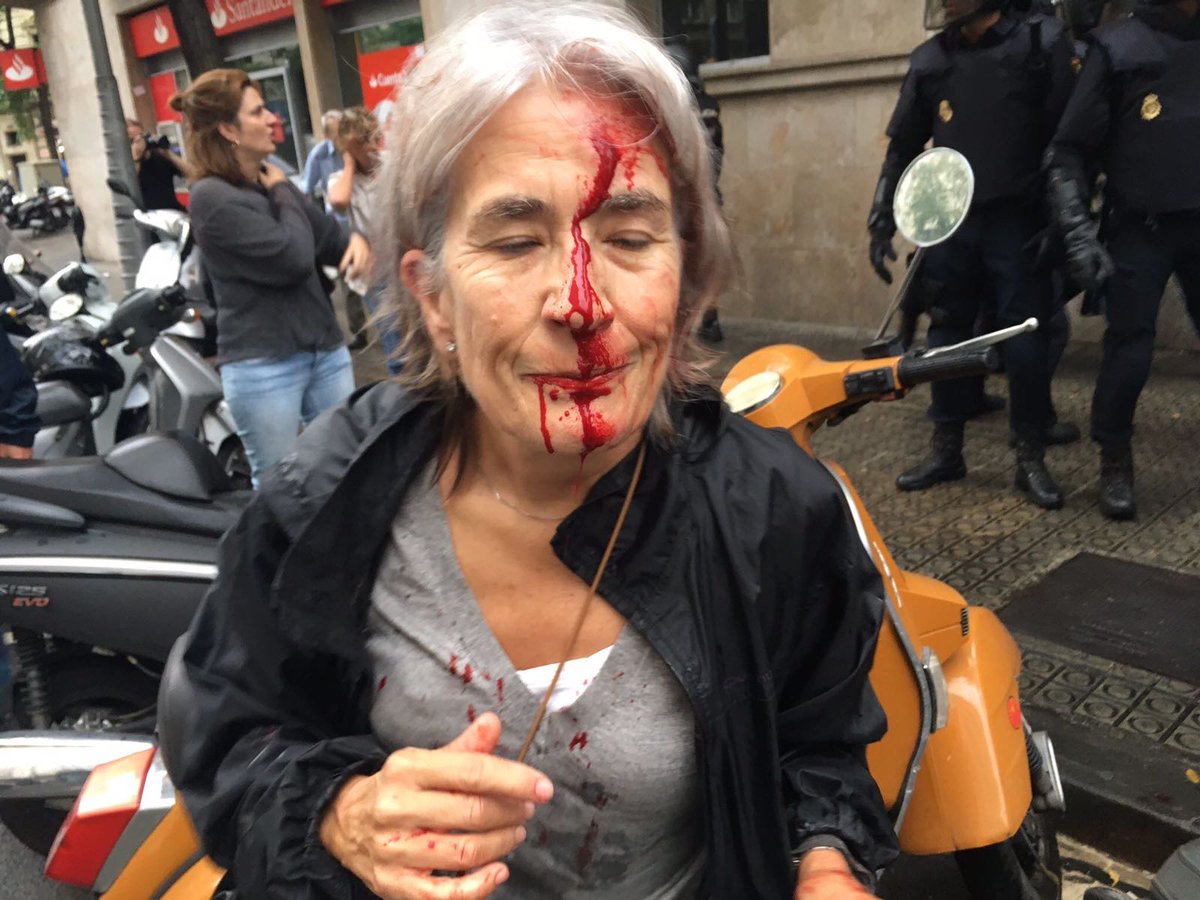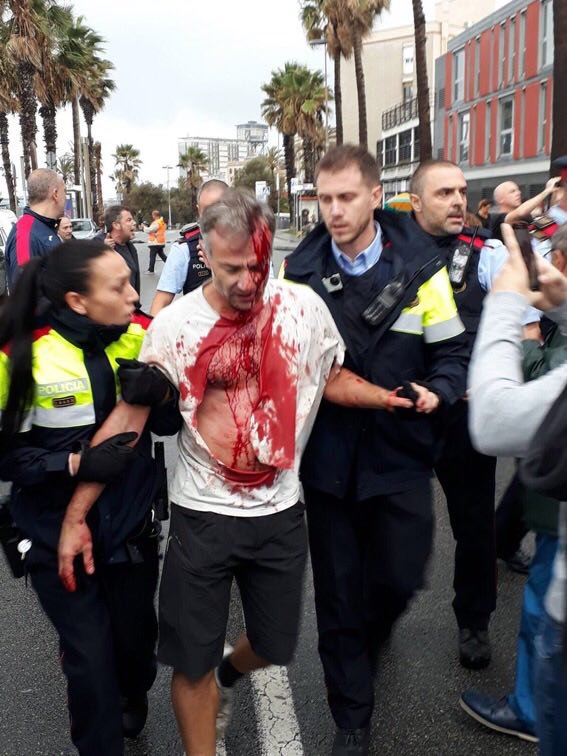 We support the right of all peoples to a homeland. The people of Catalonia are showing us a model of how to achieve that goal.
The voting in Catalonia may be over, but the repercussions will vibrate worldwide for a long time to come.
Nationalism will win over globalism, but the victory will be written with the blood of patriots.
BARCELONA, Spain (AP) — Catalan president Carles Puigdemont says Catalonia "has won the right to become an independent state."

Speaking on television from Barcelona after polling stations had closed in the northeastern region in Spain, Puigdemont said "today the Spanish state wrote another shameful page in its history with Catalonia."

Spanish riot police smashed their way into polling stations across Catalonia to try and stop Sunday's referendum on independence, sometimes beating and kicking voters. Spain's top court had suspended the vote but local authorities went ahead anyway. At least 844 people and 33 police were reported injured in the raids.

Puigdemont says "I will make a direct appeal to the European Union" to look into alleged human rights violations by the Spanish government on Sunday.

The main grassroots separatist group in Catalonia is urging the regional government to declare independence from Spain after the violent police crackdown on Sunday's independence referendum.

Jordi Sanchez, leader of secessionist group ANC, tells a large crowd in Barcelona's main square he hopes that "very soon we will see the birth of a new Catalan state."

Sanchez warns local leaders "Now, don't let us down …The moment of truth has arrived."

Catalan President Carles Puigdemont had vowed to declare independence with 48 hours if the "Yes" side wins Sunday's disputed vote. But there was no campaign for the "No" side before the vote was suspended by Spain's Constitutional Court.

Authorities say 844 people and 33 police were injured Sunday in Spanish police raids to halt the vote.