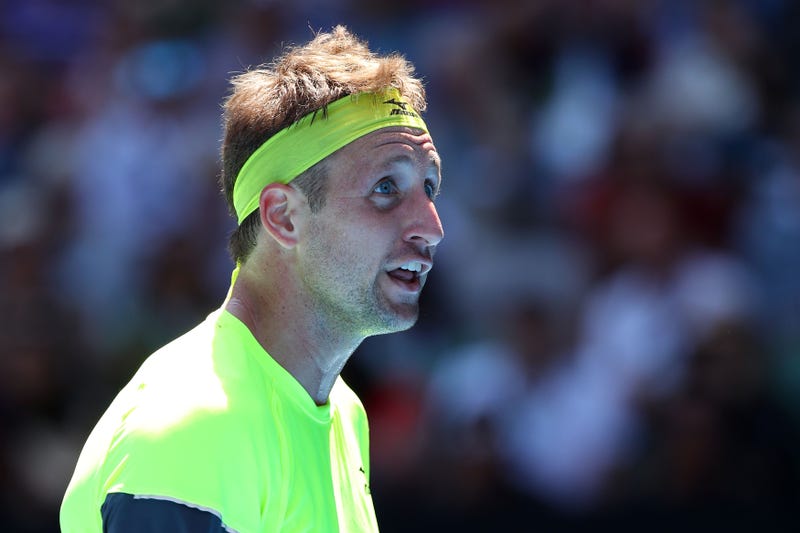 Read Tennys' statement to the press. It's very powerful.
As I was putting this post together I saw that Serena Williams has asked Tennys to apologize. F*ck her.
Before going to Tenny's response, let me set up the controversy with this excerpt from Wikipedia:
Twitter controversy[edit]
Sandgren had been a Twitter follower of a number of alt-right individuals and organizations, including co-founder and former leader of the English Defence League Tommy Robinson and white supremacy rally activist Nicholas Fuentes. In 2016, Sandgren also expressed support for the Pizzagate conspiracy theory. When questioned on these topics, he said that following and re-tweeting extreme-right individuals' tweets reflects only a curious interest in the area, and to fully support alt-right beliefs would in fact be incompatible with his Christian faith. He has since deleted all his tweets since 2014.[6][7][8][9]
OK, he believes in pizzagate (as I do) and he follows a couple of mild alt-right figures. No big deal except to the leftist totalitarians who control America, but whose control is slipping.
Excerpt from Deadspin
Hyeon Chung defeated Tennys Sandgren 6-4, 7-6 (5), 6-3 in the quarterfinals of the Australian Open. Before that, under the new scrutiny that comes with being one of the last eight remaining players in one of the biggest tournaments in tennis, Sandgren deleted all his tweets, including one that expressed support of the Pizzagate conspiracy. At the start of his post-match press conference, Sandgren read a monologue off of his phone: