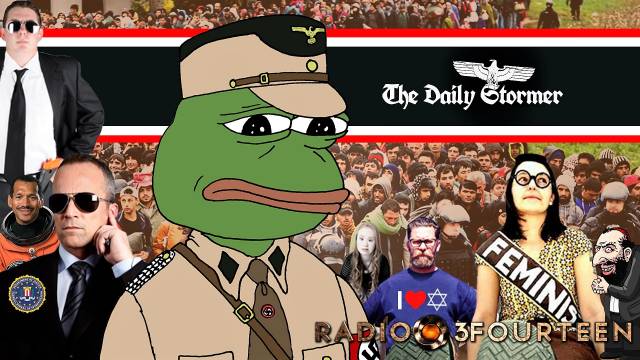 H-Bomb Tom reports that the Daily Stormer is down again. I think it must have been working for a couple of weeks at least, but she's gone now.
You can confirm at dailystormer.is.
If anyone has a working link, post it in a comment.
You can read the story at the Washington Times.
Excerpt:
Mr. Anglin previously told The Washington Times that the registrar's request for personal information was arbitrary, and said that ISNIC never sought the same details from the administrators of a now-defunct Islamic State site that used an Icelandic web address and instead relied on federal lawmakers to shut down the site.

"This is specifically trying to get me on a technicality so as to try to avoid the fact that otherwise they're going to need a parliamentary decree, which is going to look really weird, since my site is not illegal in the U.S. and the registration is not illegal in Iceland," Mr. Anglin told The Washington Times earlier this month. "No registration is illegal in Iceland, which is why they had to have the special decree for the ISIS site, but they were able to get that because the site itself was illegal," he said, using an alternative name for the terror group.