SITE OF THE PROPOSED DETENTION CENTER.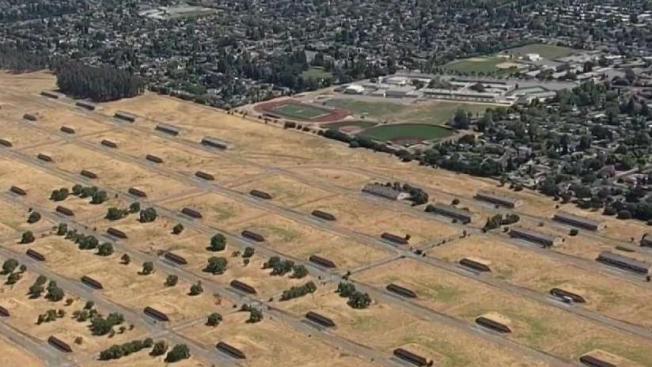 Wetbacks come here for a better life, so we have to let them roam the countryside, say Californians, who deserve whatever bad fate befalls them.
President Trump has a better idea. Round them up and put them in a TENT CITY on federal land until they can be deported.
CONCORD — Reacting to reports Saturday that the federal government is eyeing the city's shuttered naval base as a potential detention camp to house thousands of migrants in the Trump administration's war on illegal immigration, Concord residents had a message to share: not in our town.
YEAH, CONCORD. MEXICAN FAMILIES COME FIRST IN YOUR SICK TOWN.