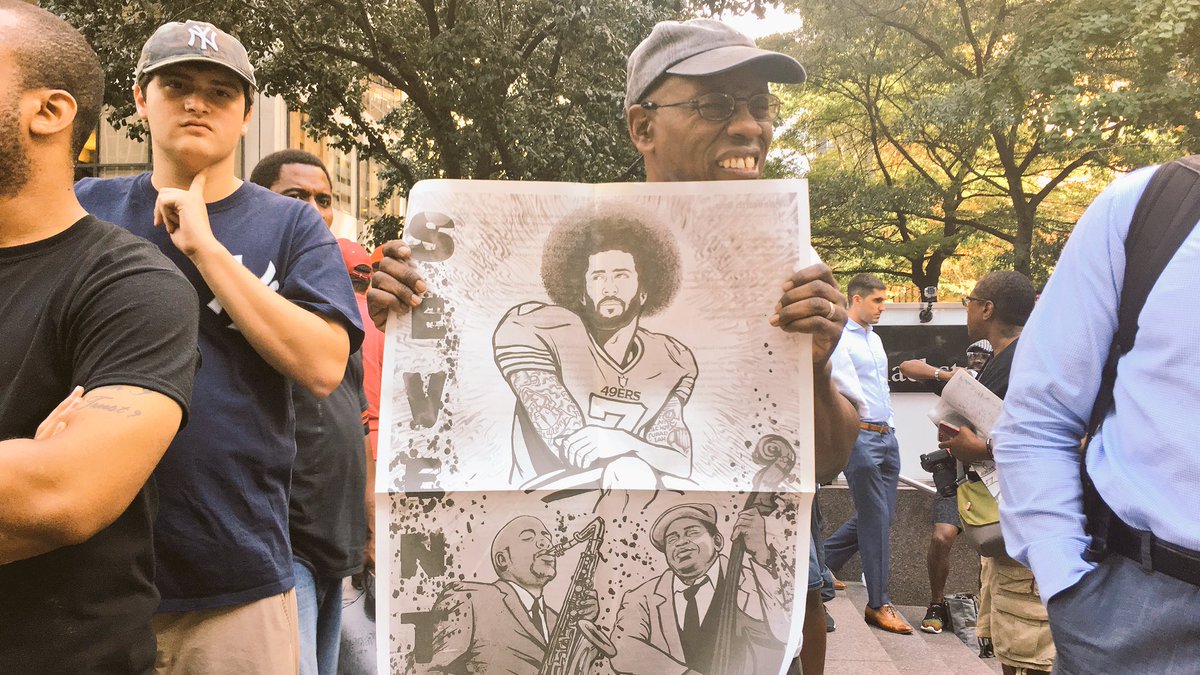 This is great. Let's help the nogs out. The more that they protest a player that whites despise, the more they show that there are real differences between the races. Those differences are more than just skin deep. As a bonus, we get damage done to the NFL, which lots of us call the Negro Felon League.
In case you've forgotten why Kaepernick is despised by whites, recall that he refused to stand for the national anthem, which led to him explaining what a horrible racist country the U.S. is.
I think the "white people" in the pictures below are New York Jews, who are the worst Jews in the world. Likewise, Kaepernick is a mulatto, the worst kind of black there is.
Before you look at the coverage of the protest, while I was getting this post put together, Microchip analyzed the Kaepernick trend. In this Tweet he informs us that the interest in Kaepernick's problems is nil. Twitter has ginned up the results to make Kaepernick the biggest story of the day. Damn liberals!