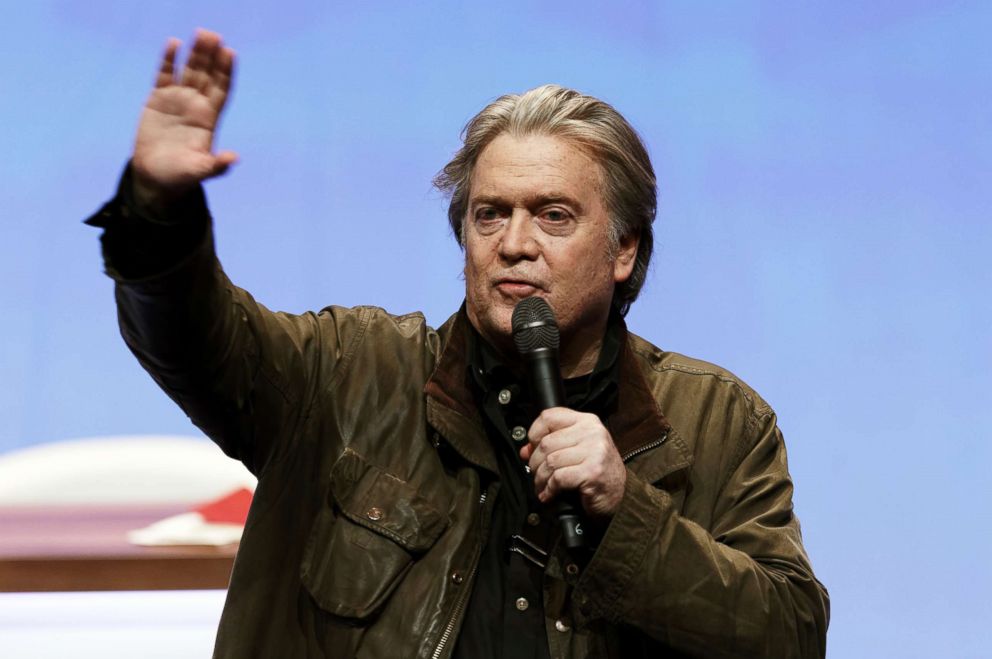 The rumpled rebel Steve Bannon made news today for what he said in France to Marine Le Pen's Front National party.
Bannon may be older, but he's got a lot of fight in him.
Check out what he told a cheering audience of Frenchmen.
Steve Bannon may have fallen from President Trump's graces for now, but on Saturday, he was the darling of France's far right movement. Bannon, Mr. Trump's former chief strategist whom the president praised before he excoriated him at the beginning of January, found his nationalist, populist and "anti-globalist" message in good company once again.