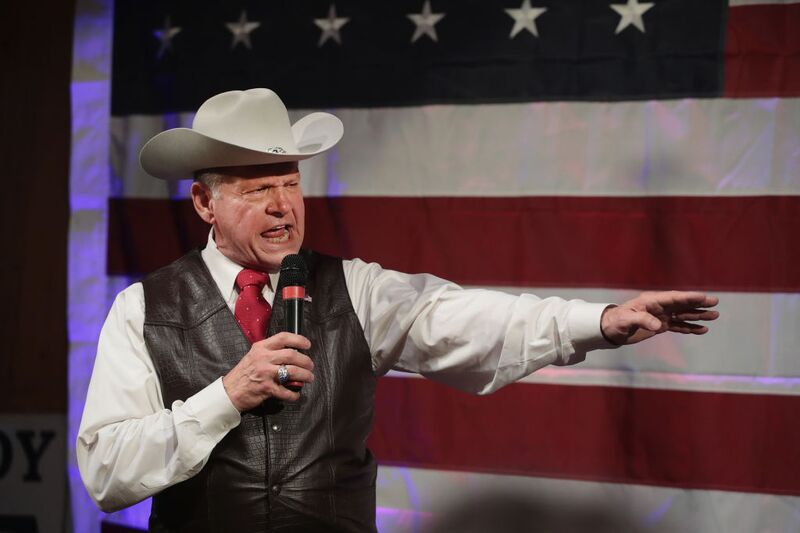 Putting Senator John McCain's Tweet in context, he's essentially saying "I don't want a Senate colleague who doesn't agree with me on any issue. I want a clone of me, which would be the Democrat opposing Republican Roy Moore."
Although no one other than the two people involved know the truth about what happened during an alleged date in 1979, the Democrat party does have a history of pulling last minute smear jobs in elections. Sean Hannity has pointed out the similarities between today's accusations and those brought against African-American Republican presidential candidate Herman Cain four years ago.
An attorney for Leigh Corfman, whose story of a sexual encounter with Roy Moore when he was 32 and she was 14, broke today, said Corfman stands by her story.

Hoover attorney Eddie Sexton told AL.com that Corfman has wanted to publicly talk about the time in 1979 when Moore dated her, but never felt like it was the right time.

"Her kids are out of the house now, grown, and I think she felt like it was the right time to do it," said Sexton. "I'm sure she was scared to death."

Corfman had been talking with reporters from the Washington Post for several weeks, he said.

In a Washington Post story published today, Corfman told how Moore had approached her and her mother outside a courtroom in Etowah County in 1979 and offered to watch Corfman, then 14, while her mother went inside for a custody hearing.

Moore later picked her up a few times, once taking her to his home and having a sexual encounter with her that included his removing her clothes.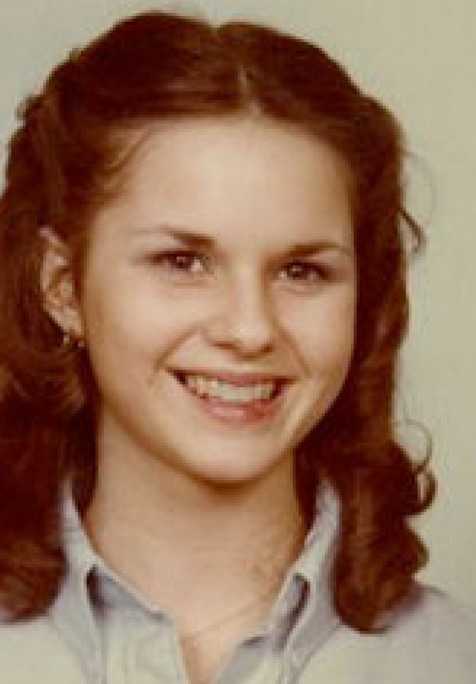 It's ridiculous for a photo of Moore's accuser taken as a teen to be plastered all over the news without a photo of Roy Moore taken during the same year. Right now the public, the sheeple really, are picturing 70 year old Moore dating the girl in the picture. It reminds me of how the press ran the picture of Trayvon Martin that showed him as a boy rather than the photos that showed him to cut a menacing figure.
Sexton said Corfman's decision wasn't affected by the Harvey Weinstein scandal, in which numerous women have publicly accused the movie producer of sexual harassment and assault.

"She really thought about it before she (decided to speak publicly)," Sexton said, in part because Gadsden is a close-knit community.

The Washington Post story also detailed three other women, ages 16-18, who said Moore tried to date them when he was in his 30s.

Debbie Wesson Gibson, who lives in Birmingham, told The Washington Post that she was 17 when Moore spoke to her high school civics class and asked her on a date shortly after.

"I stand by the interview I did with (reporters) Stephanie (McCrummen) and Beth (Reinhard)," Gibson told AL.com, saying she had no further statement beyond what she told the Post reporters.

Corfman's son, Garner Polston, referred AL.com to Corfman's attorney but said, "I can say that my mom has no reason to lie about this."
Senate Majority Leader Mitch McConnell, Alabama Sen. Richard Shelby, and several other Republican senators called on Alabama Senate candidate Roy Moore to withdraw from the race if a report that he initiated a sexual encounter with a 14-year-old girl in 1979 is true.

Leigh Corfman, now 53, says Moore began chatting with her on a bench by the Etowah County Courthouse and asked for her phone number. She claimed Moore later picked her up at her house, drove her to his home, took off her shirt and pants and touched her through her bra and panties while he was only wearing his underwear.

Three other women, who were teenage girls at the time, said Moore took them on dates but physical contact did not go beyond kissing. Moore was in his 30s at the time of the alleged incidents.

"If these allegations are true, he must step aside," McConnell said, according to Politico.
Here's a photo of Roy Moore with his wife, who just happens to be 14 years younger than he is.
In many cultures, including the culture of the southern U.S. a 14 year age difference isn't going to raise eyebrows. Furthermore, although I haven't had the time to research it, the ago of consent may have been 14 or below in Alabama at the time these allegations played out.
I've mentioned before that my grandmother was 14 when she married a farmer in Kentucky who was in his late 50s. Nobody thought anything was amiss.
Shelby, who backed Luther Strange in the primary but did not go on to endorse Moore in the general election, agreed.

"If these allegations are true, there is no place for Roy Moore in the United States Senate," he said in a statement.

The Senate Leadership Fund, a super PAC with ties to McConnell that initially supported Strange but is now backing Moore, said the Republican candidate should be removed from the ballot "if there's a shred of evidence to these accusations."
In 1979 child pornography was being legally sold on news stands in New Orleans, Louisiana. I saw the covers, openly displayed next to Time, Newsweek, etc.
Hollywood was sexualizing children under the age of 12 in those days.
Once upon a time, America had the luxury of demanding perfect candidates for office. We no longer have that luxury. Roy Moore is a race realist who will shake up the corrupt System if elected.
Alabama needs to put him in the Senate. Another John McCain isn't needed. Hillary Clinton has strongly condemned Roy Moore for his stance against sodomy and sodomite marriage. Roy Moore is no pedophile. That's the gay democrats projecting themselves onto him.