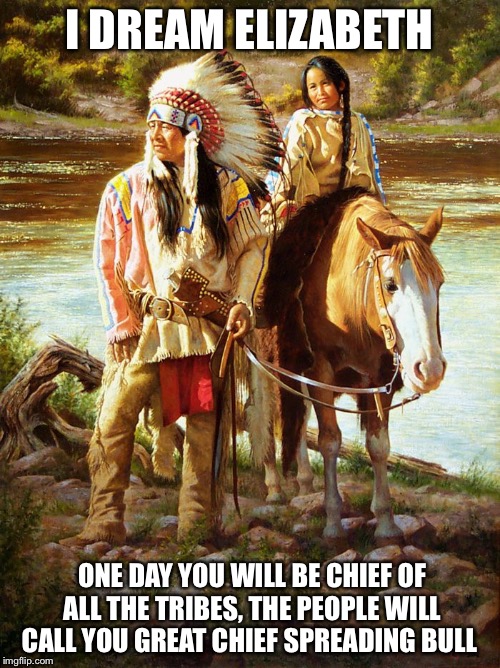 There are very few people as dislikeable as Elizabeth Warren, Hillary Clinton, and Michelle Obama.
Senator Pocahontas is a liar. More than that, she's abrasive. Whatever femininity she once had has disappeared into the black hole of leftist/feminist causes.
If she were really a Native American, she'd take the DNA test that she's been challenged to take.
WASHINGTON — Sen. Elizabeth Warren batted down calls for her to take a DNA test to prove her Native American heritage in an interview that aired Sunday.