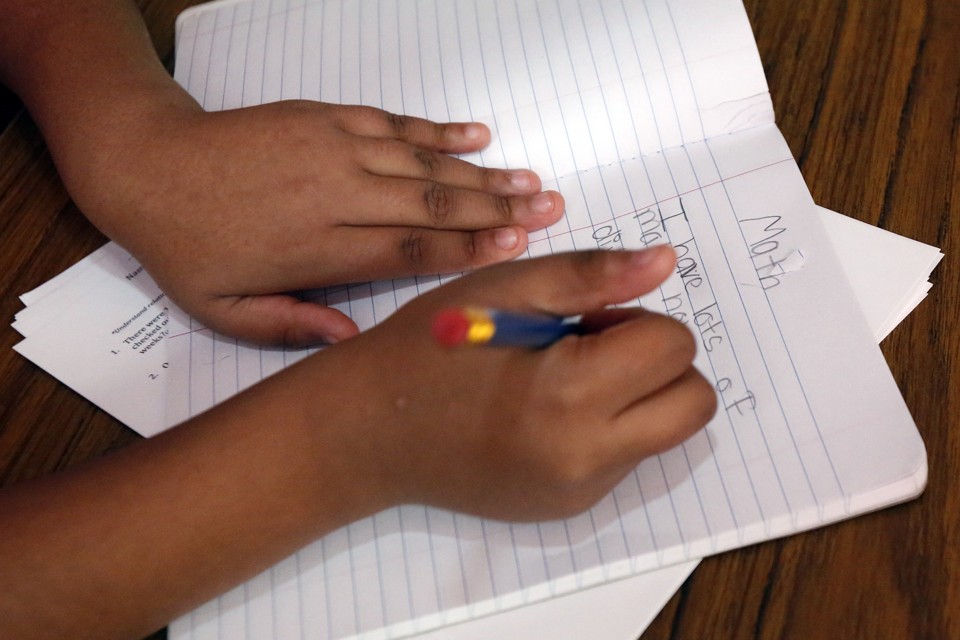 It never occurs to race-obsessed liberals that blacks and Latinos do poorly in math because of their brain structures, which affects their intelligence. In short, nonwhites often lack the ability to do math. I saw this, for example, with a college girl from Panama in the States to study, who was certainly not oppressed by whitey in her home country. She and many others admitted that she hated math because she could not easily do math. Her country is mixed race like her, so it's hard to see how white oppression held her back in math.
Excerpt from The Atlantic
Dan Battey, an associate math professor at the Rutgers University Graduate School of Education, said he set out to synthesize for math educators the research literature from sociology, history, and other disciplines on whiteness—defined in the paper as "the ideology that maintains white supremacy, valuing one racial group over others." He also sought to expose how whiteness operates in classrooms and schools, leaving black, Latino, and indigenous students disenfranchised mathematically.

According to Battey, there are ways in which math teachers, math educators, and math researchers "are perpetuating racism in schools"—which is shaping the expectations, interactions, and kinds of mathematics that students experience. And the lack of attention to whiteness as the fundamental cause leaves it invisible and neutral. "Naming white institutional spaces, as well as identifying the mechanisms that oppress and privilege students, can give those who work in the field of mathematics education specific ideas of how to better combat racist structures," writes Battey and his co-author Luis Leyva, of Vanderbilt University's Peabody College of Education.

"Whiteness is impacting how and where we see mathematics ability."
One example of whiteness explored in the paper is how the relentless drumbeat from researchers about racial differences in math achievement is linked to racially differential treatment in math classrooms. The concept of racial hierarchy of mathematical ability—a term coined by Danny Martin, education professor at the University of Illinois at Chicago—basically says constantly reading and hearing about underperforming black, Latino, and indigenous students begins to embed itself into how math teachers view these students, attributing achievement differences to their innate ability to succeed in math.

As the theory goes, with white and Asian students consistently at the top of math-achievement rankings—and black and other nonwhite students continuously trailing behind—teachers start to expect worse performance from certain students, start to teach lower content, and start to use lower-level math instructional practices. By contrast, white and Asian students are given the benefit of the doubt and automatically afforded the opportunity to do more sophisticated and substantive mathematics. The consequences are classrooms where Asian students not excelling in math are seen as an oddity, and black students excelling in math are seen as an outlier.
—
For non-Asian students of color in math classrooms, one response to whiteness is to dis-identify with mathematics—telling themselves "I don't care about math. Math isn't important to me." Similarly, students can begin to internalize the racial stereotypes surrounding math performance. A 2014 study published in the Journal of Research on Adolescence found that children as early as the fifth grade were acutely aware of the label that "Asians are good at math." The report cautioned about "the pernicious nature" of this belief, and its effect on how students of all races view themselves as individual learners.
Liberals twist themselves into pretzels to come up with ridiculous theories that they purport to prove. There is no science here, just the smell of cow manure writ large.