CHUCK WOOLERY. ALWAYS GIVING AWAY THE JEW'S MONEY ON TV.

Storied game show host Chuck Woolery is trending on Twitter tonight.
The reason?
This is the Tweet:
I've linked to an image of it from a separate source in case Twitter punishes Chuck for his "antisemitism."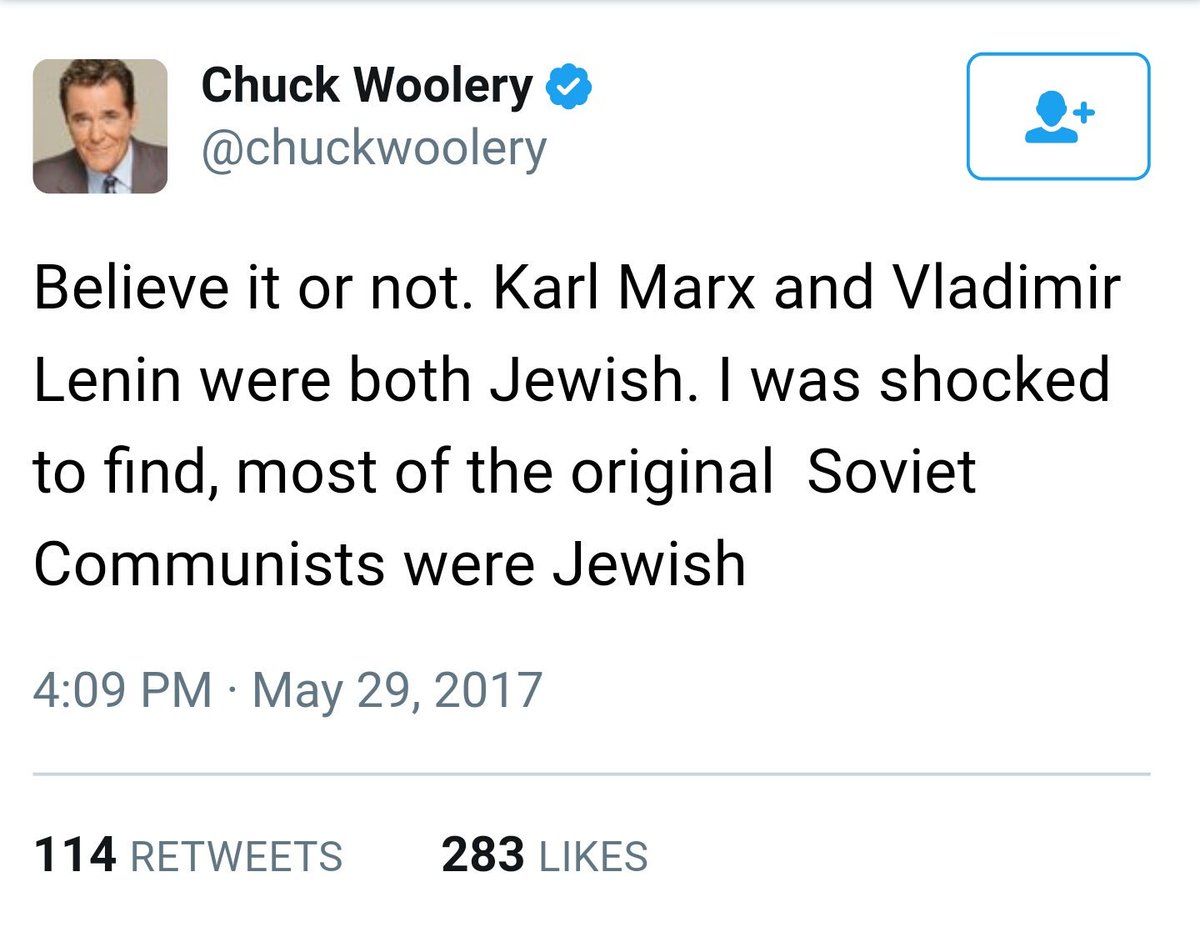 OK, so Chuck learned some history somewhere. Maybe he reads Henry Makow's site. (See blogroll for link.)
Well, it didn't take long for the outrage to explode on Twitter, a leftist cesspool that shoahs right wing Tweets way too often.
Chuck noticed:
A feminist bitch responds with snark:
Another dumb feminist shitstain:
More snark:
And so it goes for thousands more Tweets.
But Chuck does have his defenders.
No one on the left was able to argue that what Chuck wrote was a lie, so they pulled their usual character assassination.
The world of the left denies the Jew's involvement in mass murder, not realizing that if the Jew gains total power as in Russia, they will be exterminated.
Fools!
Hail Chuck! Hail truth!
This Guardian story relates material significant to the Jewish role in mass exterminations in revolutionary Russia.