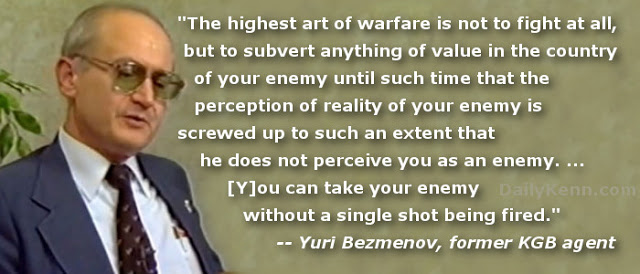 The Soviet Union may have ceased to exist but the idea of Communism hasn't. Egalitarianism is the Trojan horse that has brought America on the verge of ruination.
Two videos featuring an interview with Soviet defector Yuri Bezmenov are embedded in this post. One is relatively short, the other is longer, but more in depth.
Ideological subversion is the process which is legitimate and open. You can see it with your own eyes…. It has nothing to do with espionage.