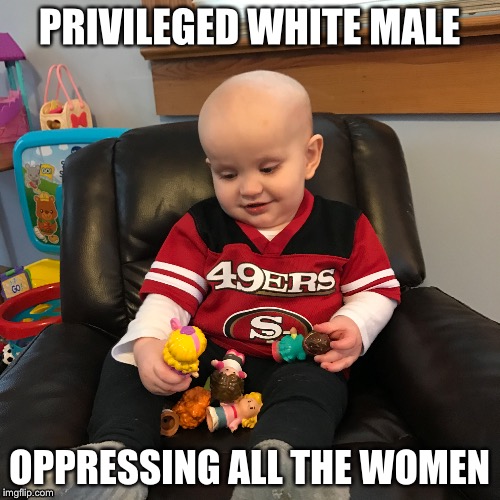 The source article for this post covers familiar statistical ground. On March 24, this Saboteur365 post went over the new analysis of rising American white mortality rates.
Here a mainstream conservative site presents those facts then brings up the issue of anti-white male racism. The fact that American Thinker is willing to speak to white genocide offers evidence that we are winning the war to wake people up. The left's blatant hatred of whites makes it easier for even normally namby-pamby conservatives to write about white genocide. So does the rising mortality rate for whites.
Excerpt from American Thinker
For at least four decades, white males have been under continuous assault as bearers of "white privilege" and beneficiaries of sexism. Special preferences and privileges have been granted to other groups, but that is the least of it. More importantly, the very basis of the psychological self-worth of white males have been under attack. White males are frequently instructed by authority figures in education and the media that they are responsible for most of the evils of the modern world, that the achievements of Euro-American civilization are a net loss for humanity, stained by exploitation, racism, unfairness, and every other collective evil the progressive mind can manufacture.

Some white males are relatively unscathed by the psychological warfare, but others are more vulnerable. Those who have educational, financial, or employment achievements that have rewarded their efforts may be able to keep going as productive members of society, their self-esteem resting on tangible fruits of their work and social position. But other white males, especially those who work with their hands and have been seeing job opportunities contract or disappear, have been losing the basis for a robust sense of self-worth as their job opportunities disappear.

We now have statistical evidence that political correctness kills.

A friend comments:

This is terribly troubling. How all this has fallen outside the focus of our political debate is astonishing. This would seem to be at least as important as the issues of the day including which bathroom you can use, police abuse and who can be legally married to whom. It's easy to understand why these people would resent the attention being paid to these issues and to the rights of the illegal immigrants.

Indeed.
Eight years of Obama in the White House pushed the white middle class and working class further down while glorifying Muslims, Chicanos, and other nonwhite illegal immigrants.
It's not at all clear to this writer that such a broken system can ever be fixed without spilling the blood of the tyrants. Certainly, President Donald Trump should be given every chance, but in the meantime white men should be practicing their sabotage and other military skills. We still have the Second Amendment, which is more than European and Australian whites have.