QUENTIN TELLIS. THE JURY DISAGREED.

I've pulled two sources in for this post.
NBC News describes the jury's confusion relating to what it means to agree on a verdict. The NBC report suggests that blacks are too amazingly stupid to serve on juries.
The Daily Mail describes how the black defendant, Quentin Tellis, probably got away with the murder of his mudshark girlfriend.
JESSICA WAS BURNED UP AS BAD AS HER CAR.

Excerpt from NBC News
The jury in the tense murder trial of a Mississippi man charged with setting a 19-year-old friend on fire and leaving her to die handed a bailiff a note: They have reached a verdict.

What followed was confusion.

Before the decision was read, Judge Gerald Chatham asked if the 12-person panel had unanimously agreed on a verdict. A male juror spoke the shocking words: "We didn't all agree."
—
After the verdict disagreement, the judge asked the panel to continue deliberating. Shortly afterward, a court clerk read what was believed to be the final verdict: Not guilty.
—
Then, the judge polled the jury. Seven for guilty, five for not guilty.

Spectators looked at each other in dismay. How could the verdict be not guilty, if seven people said guilty?

The jury had been instructed by the judge that, under the capital murder charge, all 12 of them must agree on a guilty verdict. But the instruction did not say that the entire panel of seven blacks and five whites also must unanimously agree on a not guilty verdict.

With corrected instructions in hand, it didn't take long for the jury to tell the judge that it was hopelessly deadlocked. A mistrial was declared.
Wow! That's some level of stupid. How can blacks be allowed to serve on juries with that level of dumbness prevailing.
The Daily Mail story on the mistrial ignores the stupidity angle that NBC thought significant in order to focus on the testimony and evidence during the trial.
Tellis, in my opinion, got away with murder. Here is an excerpt:
Tellis did not take the stand in his own defense during the trial that began last Monday.

Prosecutor John Champion said during the trial that Tellis thought he suffocated Chambers while they were having sex before he drove her car to a back road.
Champion said that Tellis ran to his sister's house nearby, jumped in his sisters' car, stopped to pick up gasoline from a shed at his house and torched Chambers' car and her.

Firefighters testified that Chambers told them someone named 'Eric' or 'Derek' set her on fire.
—
Champion said Chambers' throat was damaged and she could not pronounce the letter T. He said she could have been trying to say 'Tellis.'
Investigators said they questioned about 10 to 15 people named Eric or Derek, and all were cleared.

The horrific circumstances surrounding Chambers' death garnered national attention amid concerns about violent crime in rural communities.

The trial was emotional, with witnesses breaking down and spectators crying as jurors were shown graphic photos of Chambers' burned stomach and face.

A burn doctor testified Chambers had so much damage to her mouth, throat and chest that she would be unable to properly say and pronounce words while she was speaking to firefighters.

Agents studied more than 20,000 cellphone numbers and interviewed more than 100 people during their investigation.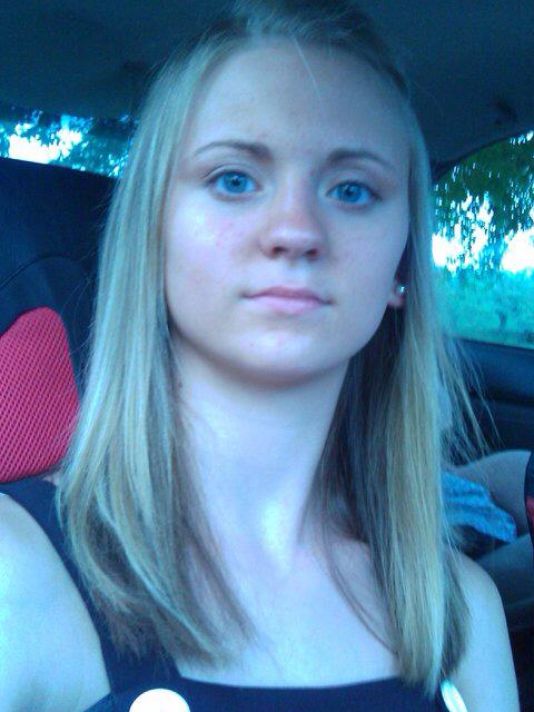 Prosecutors used cellphone location data and video surveillance footage from a store across the street from Tellis' home in an attempt to prove he was with Chambers the night she was burned.

During early interviews with law enforcement agents, Tellis said he only saw Chambers on the morning of the day she died.

After being confronted with more evidence during another interrogation more than two years later, Tellis acknowledged that Chambers picked him up in her car at about 5.30pm that night, and said they spent about 1 ½ hours together, according to videotaped interviews played for the jury Friday.