Wow! Niglets crawling around the palace. The Royal photographer is going to have fun with that sh*t.
Harry could have done worse. What if he had met and fallen for Chelsea Clinton.
My God! Hillary and Bill and dumb Chelsea all cozied up to the Royal family. That's just too scary to think about.
Prince Harry last night confessed he fell in love with Meghan Markle the moment they met on a blind date.

Lifting the lid on their whirlwind romance, he said 'the stars were aligned' when 'this beautiful woman fell into my life'.

The lovestruck Prince declared his late mother Diana would have been 'jumping up and down' with excitement at the news he is to marry Miss Markle this spring. Harry, 33, also promised he and the American actress, 36, will start a family 'in the near future'.

Miss Markle, who has quit her role in the television drama Suits and will now become a full-time royal, yesterday spent time 'utterly charming' the staff at the couple's new home in Kensington Palace.
I don't doubt that the Royal bride is charming. She's an actress after all. That's what actresses do to get roles. They smile a lot and compliment people.
Their romance has moved swiftly. In an extraordinarily candid interview yesterday, they revealed how they went on just two dates in London last July before a besotted Harry invited her on a magical camping holiday in Botswana. They shared a tent under the stars 'in the middle of nowhere'.

Yesterday at a photocall in Kensington Palace's Sunken Garden – much loved by Diana – Harry was asked: 'When did you know she was the one?' He replied: 'When did I know? From the very first time we met.'
Smart lad, that Harry. The old "love at first sight" answer is surely going to please the Royal fiance.
Last night he confessed: 'The fact that I fell in love with Meghan so incredibly quickly was confirmation to me that all the stars were aligned – everything was just perfect. It was this beautiful woman – just sort of literally tripped and fell into my life; I fell into her life.

'We're a fantastic team, we know we are, and we hope over time to try to have as much impact on all the things we care about as possible.'
A team, eh? They can't do any worse than that abomination consisting of George Clooney and his Muslim tranny, Amal Clooney.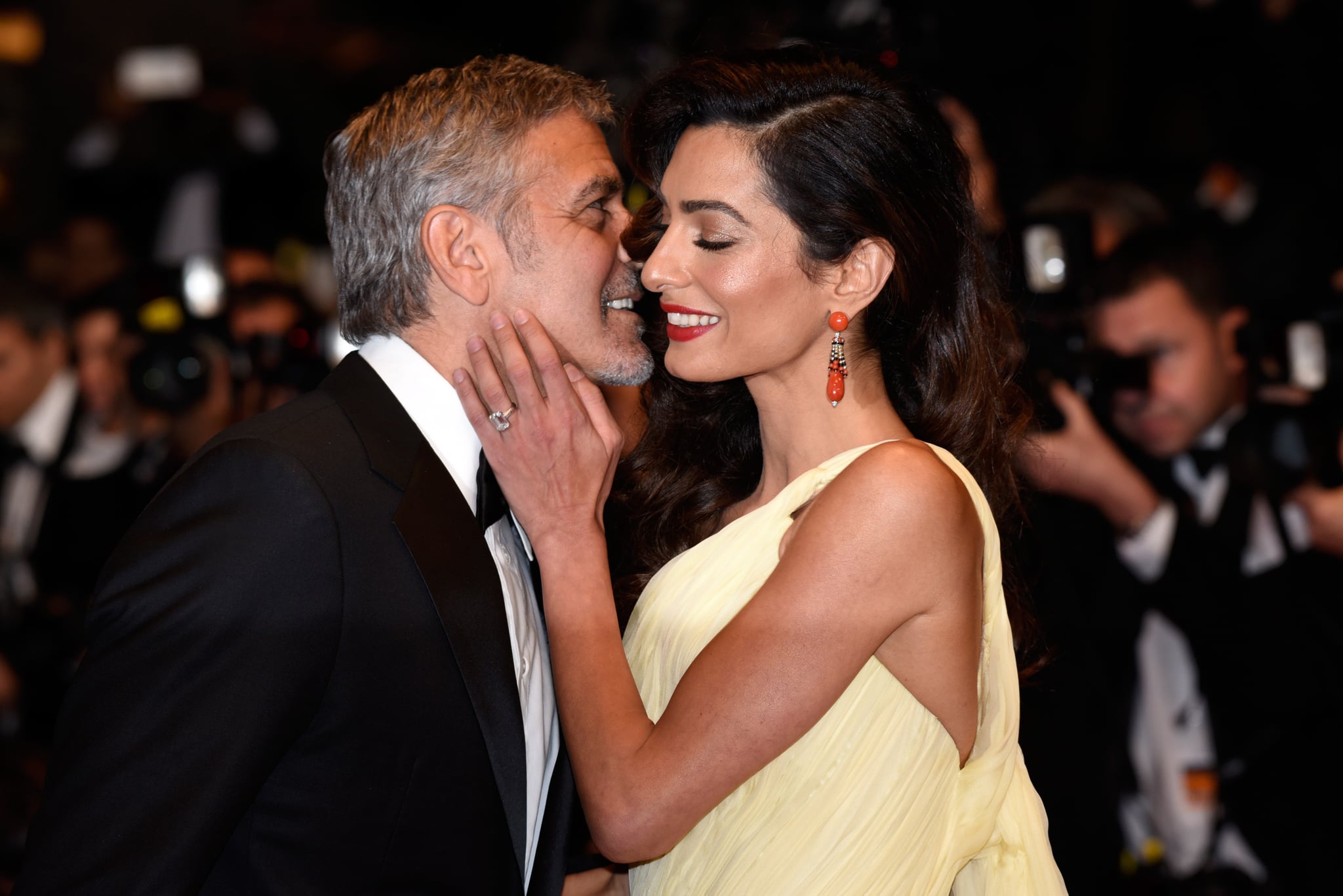 I guess the Royals figured it was too early to bring a tranny into the family. At least Meghan was born a woman. I think.
As news of their engagement spread across the world, it emerged that:

Harry popped the question on one knee earlier this month while they were cooking roast chicken at his cottage in Kensington Palace;

He gave her a ring he designed himself from diamonds belonging to his mother;

The couple will have a church wedding in spring 2018 – but will probably avoid early April when the Duke and Duchess of Cambridge's third child is due;

The PM has ruled out a bank holiday and Windsor Castle's chapel emerged as favourite to host the royal wedding;

Harry said his mother and his bride-to-be would have been 'thick as thieves' and 'best friends';

Miss Markle could become a princess but is more likely to be given the title Duchess of Sussex;

The Archbishop of Canterbury said the couple had 'chosen to make their vows before God';

Meghan's beloved rescue dog Guy is now at the palace but her other dog Bogart is still in Canada with friends.

Despite feverish speculation last week, the Mail understands that while the announcement has been in the offing for some time, yesterday was always the planned date.

At 2pm the smiling couple made it official by posing for photographs arm in arm in the Sunken Garden – where Harry and his brother William had white roses planted in Diana's memory on the 20th anniversary of her death.
As psy ops promoting interracial romances go, this one could be worse. Harry could have paired off with some total Nog from Nogland with a foul mouth and loads of ugly tats on her butt.
Meghan is also a dog lover, so maybe some good will come to our canine friends as she takes the world stage as a Duchess.
MEGHAN WITH HER DOGS. THEY GET TO SLEEP IN THE ROYAL BED NOW.