JEWISH DEMOCRAT MAYOR OF CHARLOTTESVILLE, MIKE SIGNER.

Mayor Mike Signer wanted violence at the August 12 Unite the Right rally in his city. He got it.
Now, he's ducking responsibility, blaming the bad stuff on his black police chief.
It's encouraging that the locals aren't buying Signers line of nonsense.
Community members say Mike Signer may be more concerned about his image than accepting responsibility for the city's failures during the Unite the Right rally on Saturday, August 12.

NBC29 spoke with elected officials, people inside City Hall, and others about the mayor: They all said Signer's lengthy Facebook post on Thursday, his handling of Monday's chaotic City Council meeting, and other events were "absolutely improper."

Former Blue Ribbon Commission on Race, Monuments, and Public Spaces Chair Don Gathers, attorney Jeffrey E. Fogel, and others are concerned about the mayor's finger pointing.

"Even things he may not be directly responsible for, he's the mayor of this town and he needs to take ownership for it," Gathers said.

"It was all about him. It was all about, 'I'm not responsible for anything and don't ever look at me,'" said. Fogel.

Both men were at Monday's public meeting, where things got heated and out of hand: "It was like, how could you possibly? And of course, he is responsible for drawing the agenda. None of the other councilors have that responsibility," said the attorney.

Gathers said just seeing the mayor walk out of that council meeting leaves a sour taste in everyone's mouth.

Signer's Facebook statement placed blame for the city's lack of preparedness to the Unite the Right rally at Emancipation Park squarely on City Manager Maurice Jones and Charlottesville Police Chief Al Thomas:

The Police Chief reports to the City Manager, who has total operational authority over operations like the ones on August 12. The Mayor and Council have no operational role.
POLICE CHIEF AL THOMAS.


CITY MANAGER MAURICE JONES.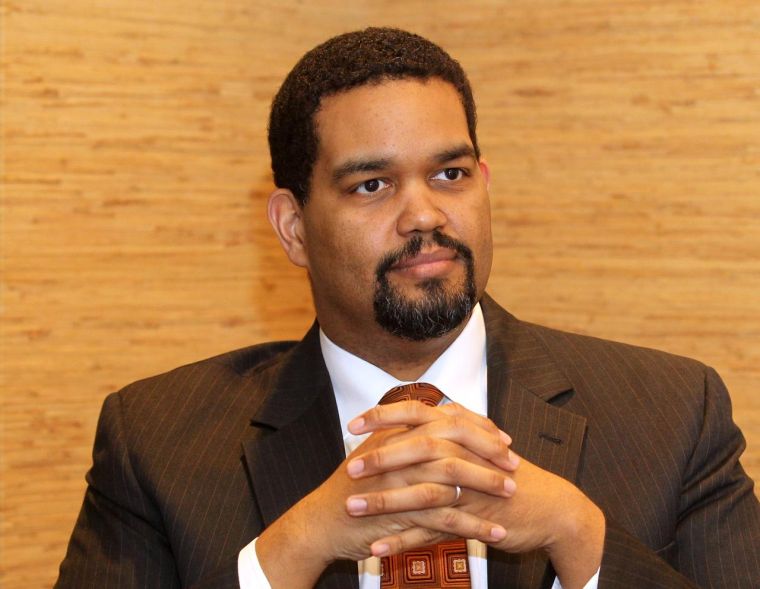 That message went out roughly 30 minutes before a closed session of the Charlottesville City Council. Some councilors said they were unaware of the mayor's post going into that meeting.

"What people feel like leadership looks like doesn't involve photo ops or sound bites, and it certainly doesn't involve throwing some of your town administrators under the bus," Gathers said.

"This Facebook was merely to put out there to say, 'I'm not responsible for anything, I'm just the mayor. We have no operational control of the city.' Now that's a ridiculous statement on his part," said Fogel.

Former Charlottesville City Councilor Dede Smith, who was unseated by Signer, said she's disappointed with what she's seeing: "Now in this latest tragedy to see the level of self-promotion that is going on, I think it is time to reflect and question whether or not this is a good fit," she said.

Smith and others say it's time for healing, reviewing and moving forward as one.

"It's such a time for leadership, and we're just not seeing it," said the former councilor.

NBC29 reached out to Mayor Signer for comment, and have not heard back.
Wow! A Jewish mayor is trying to shift the blame onto the shoulders of two blacks. That may not work. What would be the ideal outcome is if the voters fired all three of them and got white men to replace them.
How racist of me to suggest that. Right? Wrong, Jews and blacks had their chance. Now give white men a chance. I'll bet they'll do better.