THE HEROES: JUAN C. LOPEZ, ADONIS DIAZ, PABLO ROMO FIGUEROA, LUIS ALONSO-PIOVET.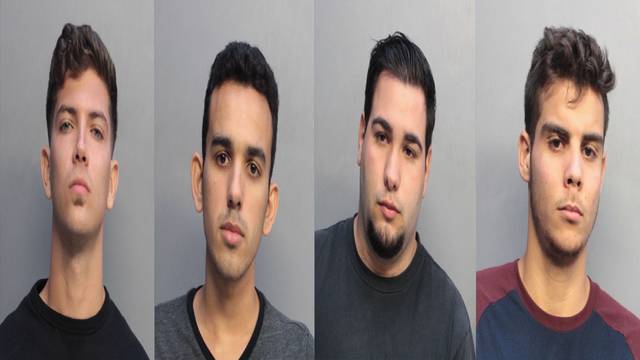 Four Mestizo guys did the job Americans won't do.
They attacked two disgusting sodomites who were making out following a so-called gay pride parade.
The Latinos jumped in to stop the public debauchery, which was the real crime.
Our heroes are without honor in America, however. They're facing 30 years in prison for doing minor damage to the disgusting fags, pictured below.
MIAMI – The state has upgraded charges against four men accused of attacking a gay couple last month on South Beach following the Miami Beach Gay Pride Parade.