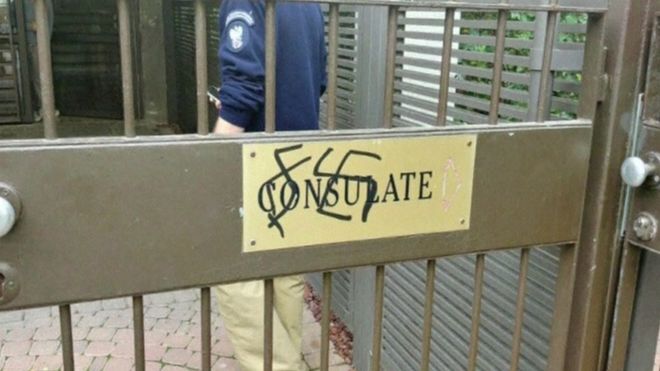 Poland is showing some independence from the Jewish plan of race replacing all Europeans with Muslims and blacks.
It's not allowed.
This swastika incident is small potatoes, but it does expose the Jewish mindset: Do as we say or you're a Nazi.
Excerpt from the BBC
Swastikas have been drawn on the gates of Poland's embassy in Israel, a day after the country's PM said Jews were among perpetrators of the Holocaust.

Police in Tel Aviv launched an inquiry after profanities and the word "murderer" were also discovered.