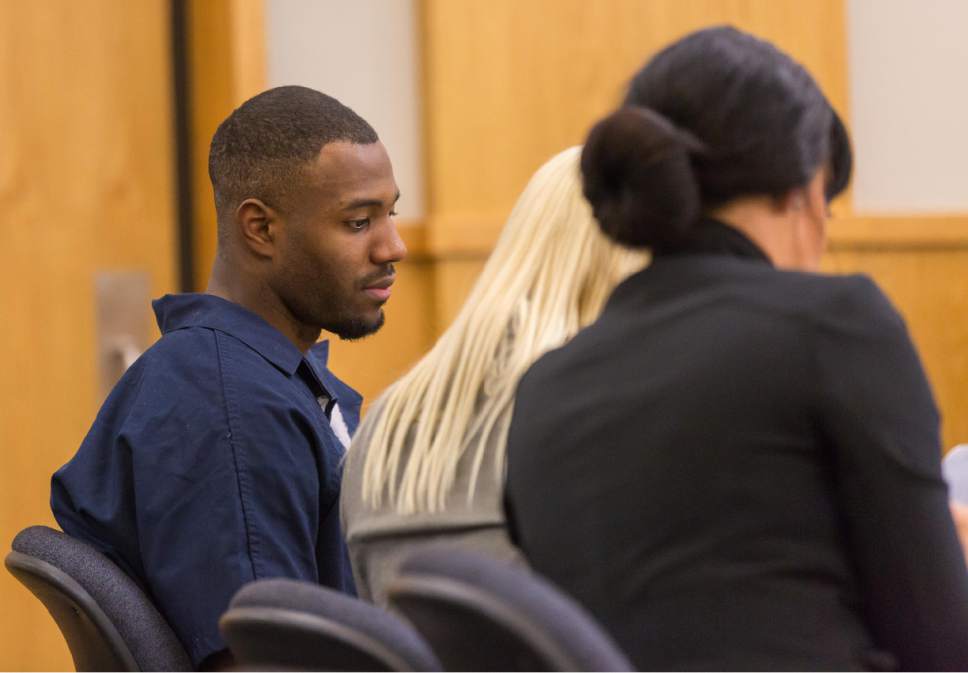 Ex-Utah State linebacker and NFL Atlanta Falcons player Torrey Green got his wish for a change of venue. His lawyers argued he couldn't get a fair trial because his alleged crimes are rapes and he's black.
As we know, every black ever charged with any crime dindu nuffins, but still white juries convict these innocents.
Although the races of the girls raped aren't brought up directly in the story, one might infer from the arguments made in court that at least some of them were white. The story doesn't go into the nature of the crimes, but I've done some research to see what was up.
It's much worse than this story suggests.
Seven rape cases pending against former Utah State University linebacker Torrey Green have been consolidated into two trials that will take place in Box Elder County.