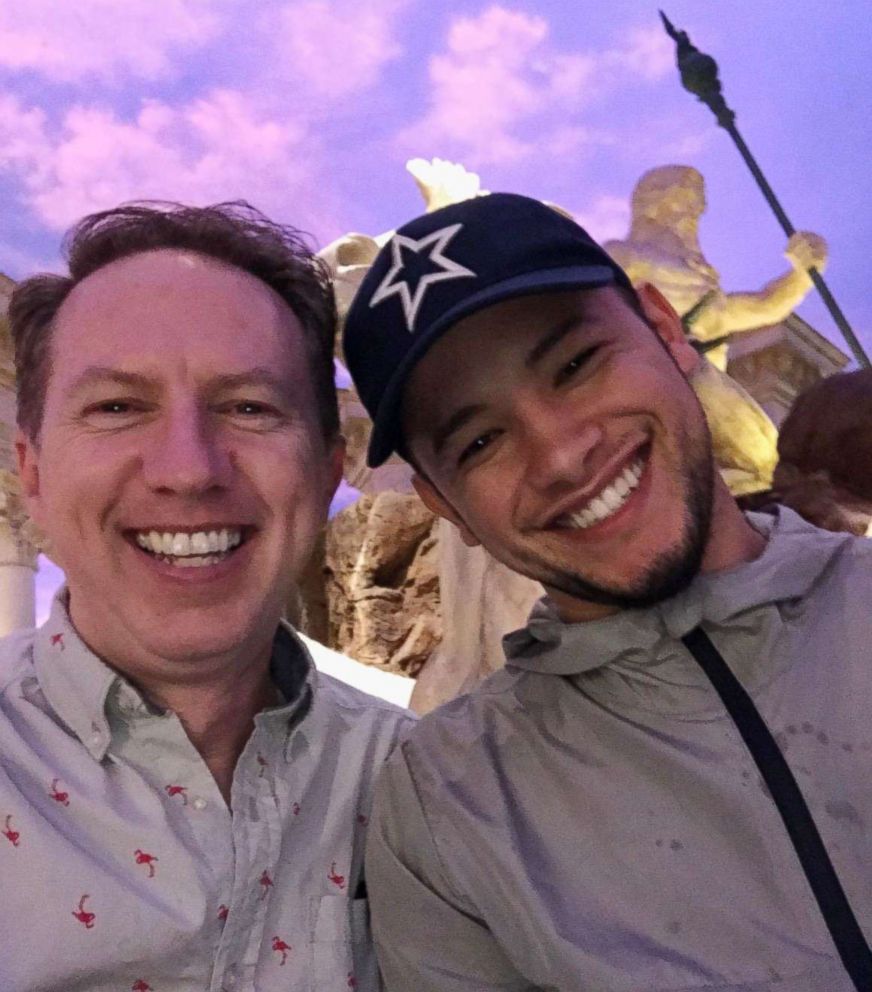 First, no homosexual should ever be allowed to become a military chaplain. These degenerate perverts can only lead their flocks astray. There are going to be men who die in battle condemned to hell because of fag Chaplain Tim Brown and his false doctrine, left above (shown with his "husband.")
Second, the beaner "husband" looks much younger than the old, wore out fag dude, which suggests to any reasonable person that the bean fag is running a scam on whitey.
Third, even if the fake religious leader were not a fag, being in a mixed race marriage is prohibited to genuine Christians.
The American Army is a shameful experiment in social engineering. No wonder it can't win a war.
Fort Bragg Army chaplain Tim Brown and his husband, Sergio Avila, pledged Tuesday to continue fighting for immigration reform after Avila's detainment in Charlotte last week and release Tuesday.