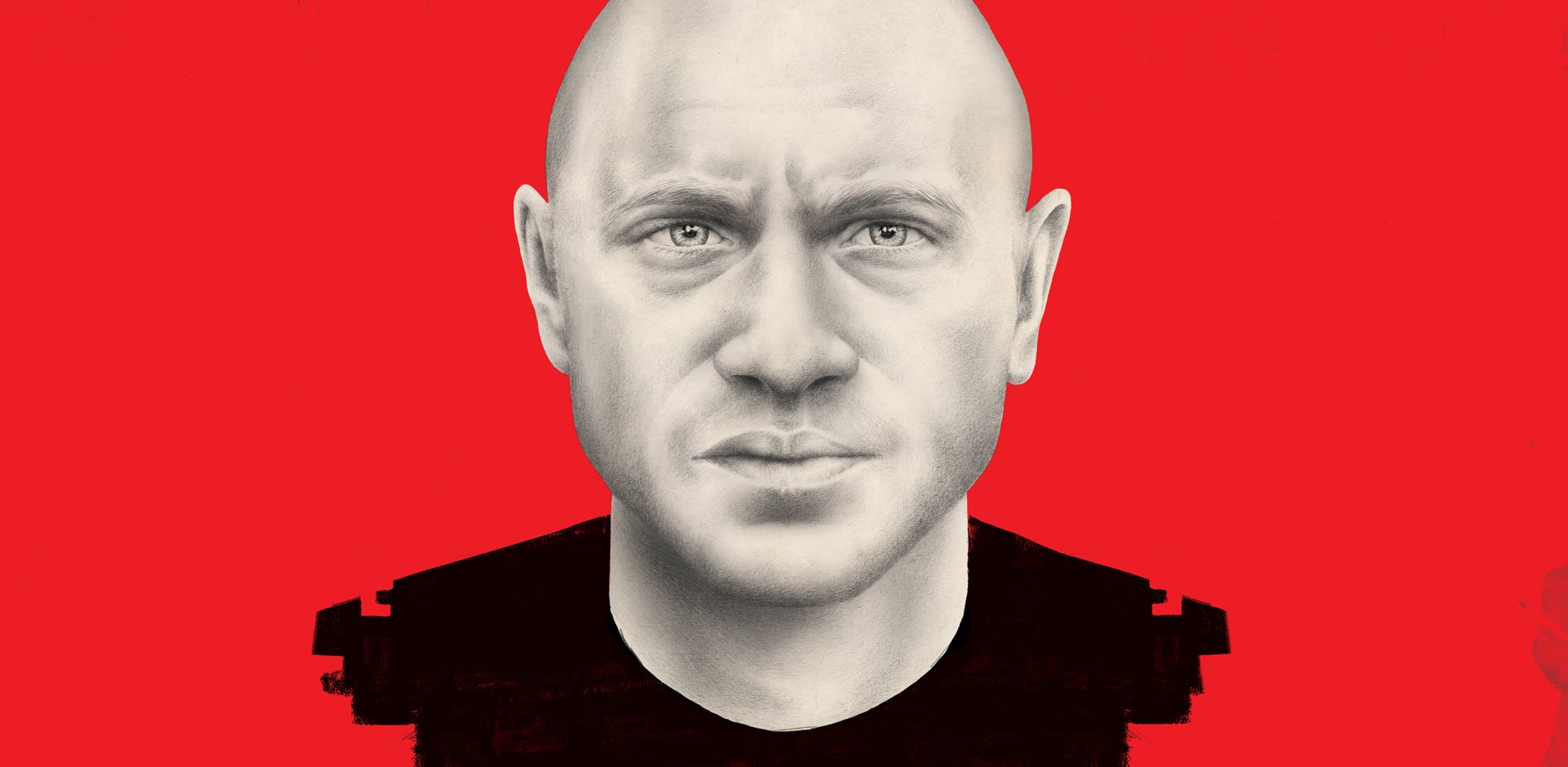 Andrew Anglin, publisher of the Daily Stormer, is either completely nuts or he's been smeared and libeled by The Atlantic.
A journalist named Luke O'Brien has put together the story of Andrew's life or at least what he says is Andrew's life.
It's going to be interesting to see how Anglin responds.
The piece is too long for me to condense, so I'm going to excerpt around a thousand words out of what must be 10,000 words or more.
The excerpt covers part of Anglin's high school days in Columbus, Ohio, where he was born and raised.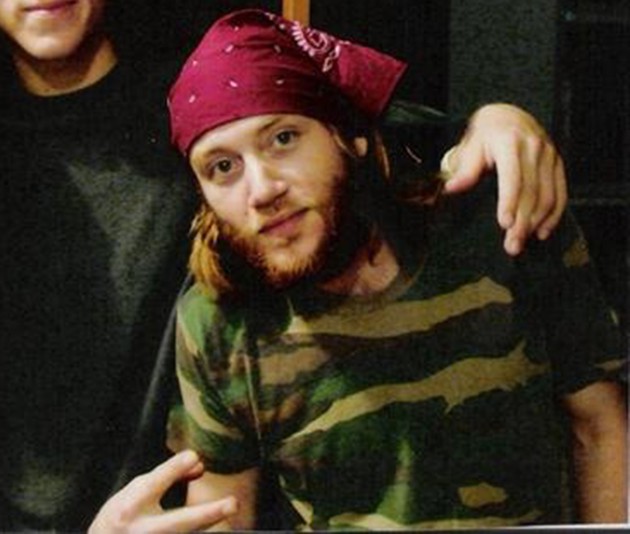 When Anglin entered the Linworth Alternative Program, Columbus's "hippie" high school, as a freshman in 1999, other students found him a quiet, insecure kid who craved attention and wanted to fit in. A declared atheist, he styled his reddish hair in dreadlocks and favored jeans with 50-inch leg openings. He often wore a hoodie with a large fuck racism patch on the back.

Anglin was one of only two vegans at Linworth, and before long he began dating the other, a brunette named Alison in the class ahead of him, whom he wooed by baking vegan cookies. She was a popular girl who introduced him to a diverse and edgy clique of kids. To them, Anglin seemed sweet and funny, if a little too eager to latch on to causes. Alison was deeply into animal rights. Suddenly, he was too.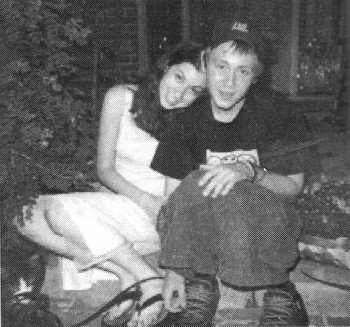 He also got deeply into drugs, according to half a dozen people who knew him at the time. He did LSD at school or while wandering through the scenic Highbanks Metro Park, north of the city. He took ketamine, ate psychedelic mushrooms, and snorted cocaine on weekends. He chugged Robitussin, and "robo tripped" so much that he damaged his stomach and would vomit into trash cans at school.

At home, Anglin spent hours in his parents' basement downloading music and visiting early Flash-animation sites. According to Cameron Loomis, a former friend, Anglin's favorite online destination was Rotten.com, which collected images of mangled corpses, deformities, and sexual perversions.

Anglin set up his own website, for a fake record label called "Andy Sucks! Records" that he used to dupe bands into sending him demo tapes. Here, his leftist leanings were on full display: He wrote posts encouraging people to send the Westboro Baptist Church death threats from untraceable accounts, and he mocked the Ku Klux Klan and other racist organizations. He wasn't so different, back then, from the antifascist activists who would one day protest outside his dad's office.

But people who knew Anglin in high school told me that, for reasons that were unclear, his behavior became erratic and frightening sometime around the beginning of his sophomore year at Linworth. Visitors to his house saw holes in his bedroom walls, and they knew that when he was upset, he would smash his head into things. Several recall an episode at a party: Anglin burst out crying after Alison drunkenly kissed someone else, then ran outside and bashed his head on the sidewalk over and over.

He harmed himself in other ways, too. He tried to tattoo the name of his favorite band, Modest Mouse, on his upper arm but gave up after two and a half letters, leaving him with moi etched on his skin. He stretched his earlobes by jamming thick marker caps into piercing holes until they dripped blood. He claimed to feel no pain and used lighters to melt the flesh on the inside of his forearms. He provoked people into assaulting him but never fought back, instead laughing as the blows fell. Two kids beat him into a gutter once. Anglin just lay there until they stopped, out of pity and confusion.

Former friends recall that Anglin's parents seemed blind to their son's alarming behavior. And while he could be tender toward his younger siblings, Chelsey and Mitch, and loyal to his friends, he also had a sadistic side. Alison (who asked that her last name be withheld from this article) told me that during Anglin's sophomore year, she called him, distraught: She said she'd passed out at a party and been raped by a friend's older brother. She needed compassion and support, but Anglin just laughed and broke up with her.

"You're a slut," she remembers him saying.

Several girls Anglin had gotten to know at another high school began calling her house at all hours of the night, according to Alison and other sources. "You deserved it," they'd say. "You slut." Alison says the abuse went on for weeks, as Anglin showed friends a video he'd made of them having sex.

After the breakup, Dan Newman, another friend at the time, remembers Anglin once bashing his head into the walls of his bedroom in such a frenzy that his mother had to call the police. Several classmates told me that Anglin didn't date again in high school and sometimes tried to kiss other boys, including one black student he especially liked. Whether this behavior was authentic experimentation or just for shock value, it's notable in light of the extreme homophobia Anglin has since expressed on The Daily Stormer and elsewhere. He has advocated, for instance, throwing gays off buildings, isis-style.
The time that Anglin spent in the Philippines pursuing Filipina girls is equally as interesting as his high school years. According to O'Brien, Anglin had a conspiracy website modeled after Alex Jones while he lived there. His behavior was also erratic, as at one point he disappeared into the jungle for months in pursuit of what he considered to be life in paradise.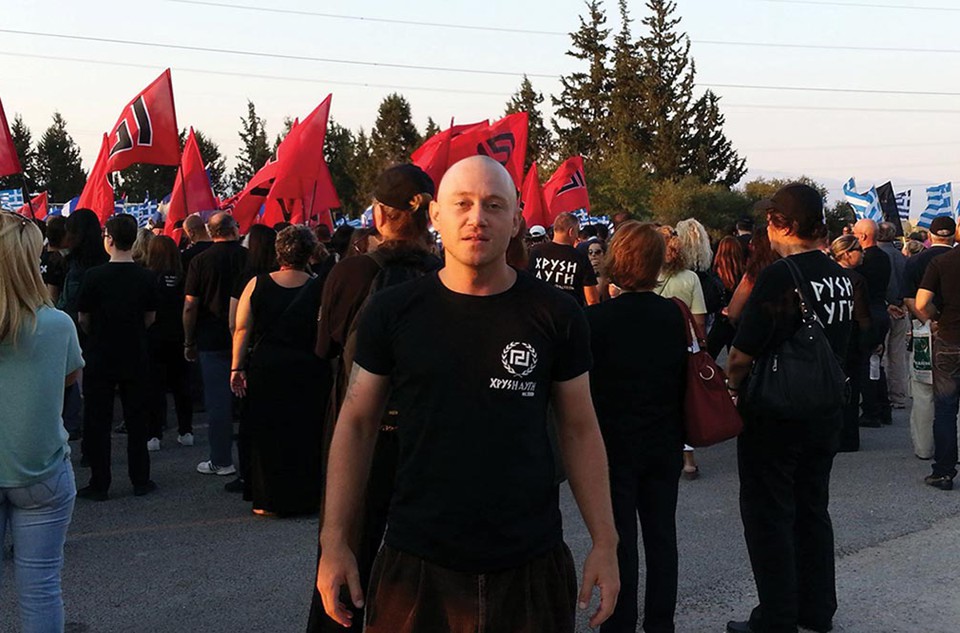 As I'm finishing up this post I don't see anything posted on the Daily Stormer responding to this mini-biography.
Anglin is supposed to be in court in December to answer Tanya Gersh's lawsuit. Her attorneys will have the opportunity to ask Anglin relevant questions.
His answers will hopefully pull back the layers of mystery surrounding him.