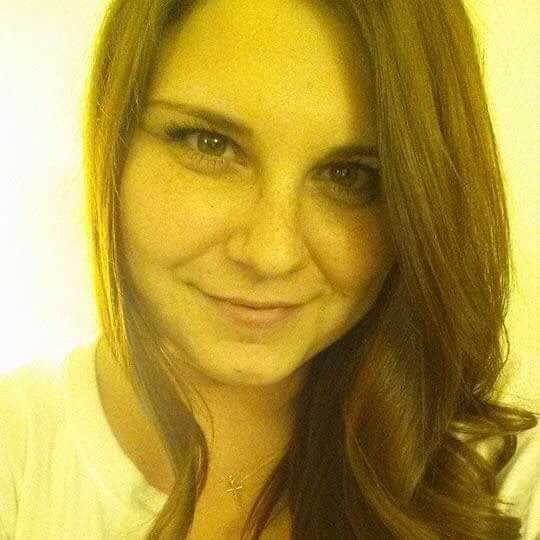 That photo above of the now deceased Heather Heyer is the photo the left is pushing out on Twitter. There must be some symbolism to the yellow tint, but I don't know what it is.
Here's a few more pics that I found this early Sunday A.M.
Heyer even looks like a lefty race mixer. As of this writing, not much is known about her.
Excerpt from IBT
A young paralegal from Greene County, Virginia, was identified as the victim of violence that broke out after hundreds of white nationalists converged Saturday in Charlottesville, Virginia, to participate in the Unite the Right rally held against the city's decision to remove a statue of Confederate Gen. Robert E. Lee from the Emancipation Park.

Heather Heyer, 32, died when a car with an Ohio license plate rammed into a crowd near the city's downtown mall after the rally at the city park was dispersed, according to reports. Heyers was one of the counterprotesters marching in jubilation near the mall after the white nationalists dispersed from the scene.

Condolences poured in on social media, with many Twitter users saying Heyer died fighting against racism and hate.

One of the posts read: "Rest in Power #HeatherHeyer we will remember and celebrate you and the legacies of other victims of hate as we continue to #resist." While another Twitter user said: "Her name was Heather Heyer. Killed by a coward in cold blood. Thank you for your heroism Heather. You won't be forgotten. #Charlottesviille."
The IBT piece goes on to lionize her as a hero. You'll read here some of the left's finest bullsh*t. These dumb asses don't even know who the f*ck Heyer is.
Twitter Left:
She died. That's about the only part of the left's narrative that's verifiable. The rest is garbage.
Really, to white taxpaying Americans, Heyer isn't much of a sympathetic figure. If she had children left behind as orphans it would be a different story. It appears that she was a feminist, into the purple hair thing, and bloated by a junk food diet.