JACK PHILLIPS. SAYING NO TO FAGGOTRY CAN GET YOU IN TROUBLE.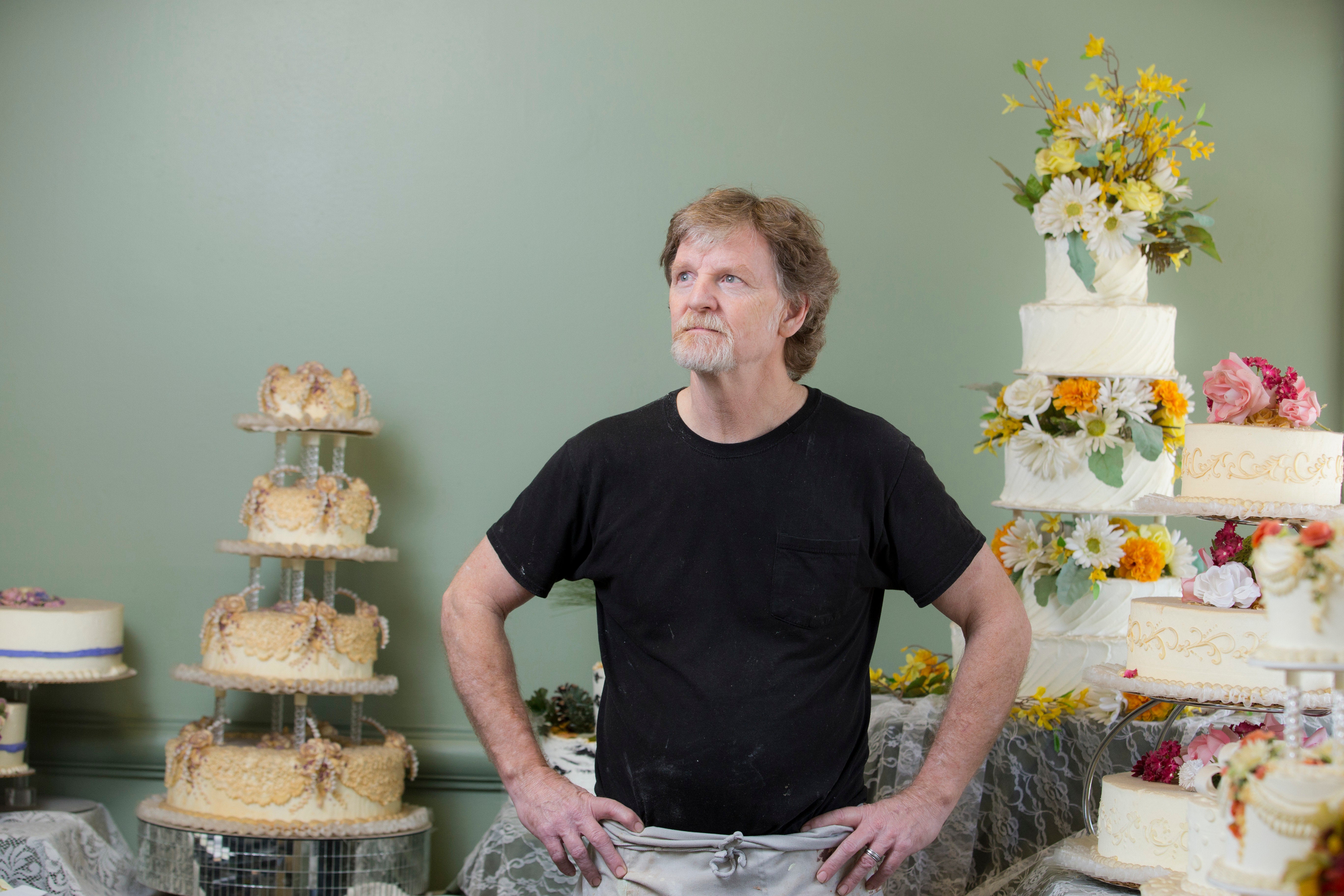 Homosexual acts were criminal in some states until the Supreme Court's Lawrence decision in 2003. They should be recriminalized because they are in opposition to nature. As to trannies, well …
Excerpt from Lifesite News
In a move that LGBT proponents are calling "shocking," President Trump's Department of Justice (DOJ) filed an amicus brief with the U.S. Supreme Court on behalf of the Colorado baker who was found to have violated the state's anti-discrimination act for declining to bake a cake to celebrate a "gay wedding."

In 2012, a gay couple visited the Masterpiece Cakeshop in Lakewood, Colorado, seeking to commission the creation of a cake for their gay wedding. Owner Jack Phillips declined to make the cake because same-sex "marriage" stands in opposition to his religious beliefs. The two men were not seeking to buy an off-the-shelf product; they wanted Phillips to use his talent to create a unique product – a work of art.
Phillips directed the two men to other shops that could provide such a service for them, which they eventually did. But the angered men later engaged the American Civil Liberties Union (ACLU) to bring a punitive case against Phillips and his business that would compel him to act against his conscience.

Contrary to many news headlines and stories about the Masterpiece Cakeshop case, this issue isn't about refusing to sell a product to gay customers. It's about whether or not a state government has the right to compel an artist, under penalty of law, to use his artistry in way that violates his conscience.

In order not to be in violation of the law, Phillips has ceased his custom wedding cake services and has had to release six of his 10 employees.
From the outset of the new administration, the Trump White House and the DOJ have pledged to uphold religious liberty.

"Forcing Phillips to create expression for and participate in a ceremony that violates his sincerely held religious beliefs invades his First Amendment rights," wrote Acting Solicitor General Jeffrey B. Wall, one of the authors of the Supreme Court brief. "Weddings are sacred rites in the religious realm and profoundly symbolic ceremonies in the secular one."

The brief, addressed to the nine Supreme Court justices, reminds them that even the majority opinion in the Obergfell case, which legalized same-sex "marriage" across the country, emphasized upholding First Amendment protections for religious objectors:

"[T]he Court has recognized that opposition to same-sex marriage 'long has been held — and continues to be held — in good faith by reasonable and sincere people,' and that "[m]any who deem same-sex marriage to be wrong reach that conclusion based on decent and honorable religious or philosophical premises."

The brief goes on to point out an important irony of the case: "Indeed, when Phillips declined to create a custom wedding cake for Craig and Mullins [the gay couple seeking to commission a wedding cake] in July 2012, Colorado refused to recognize either same-sex marriages or same-sex civil unions … In other words, the State itself did not acknowledge the validity of the union it sought to compel petitioners to celebrate. It was not until October 2014, after federal courts had ruled that Colorado's same-sex marriage laws were invalid, that the State began issuing marriage licenses to same-sex couples."
Slate offers a liberal's view of the right of the state to force bakers to make faggot cakes.
I'm not enough of an expert to know how the Supreme Court will rule. I know that natural law says that no one should be able to compel a business to produce a product that it's owners do not want to make. Competition in the free market will ensure that sodomites have their cakes. But Christians should not be compelled to make them.