KEISHA LANCE BOTTOMS. PROBABLE NEW ATLANTA MAYOR.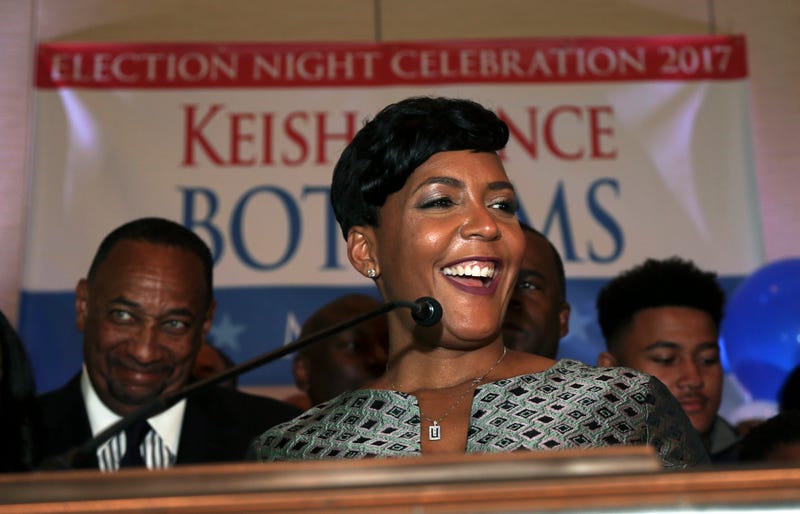 MARY NORWOOD. ASKING FOR RECOUNT.

Atlanta, Georgia is a metro area of almost 6 million people. It's had a black mayor for some 40 odd years and unless a recount changes the election results this year, the tradition of black rule will continue.
A white candidate had a chance to rule the south's premier black city this go-round because of gentrification. I've added to ABC's tepid analysis of the election results by bring in some demographic data.
Don't leave the LGBT folks out of your thinking about big city politics. Atlanta is one of most faggotized cities in America, with almost 13 percent of the population identifying as a sexual degenerate. Fags are unlikely to vote for a white Republican.
To add to the mix, almost three quarters of a million are foreign born. They too seem to harbor smouldering resentments against whites.
This is where diversity leads and it ain't pretty.
Atlanta voters woke up to deja vu Wednesday in the racially polarized contest to choose the city's next mayor, with one candidate laying claim to City Hall while the other vowed to seek a recount over a margin of just 759 votes.
AFFIRMATIVE ACTION BLACKS ARE MOVING INTO UPSCALE ATLANTA NEIGHBORHOODS.