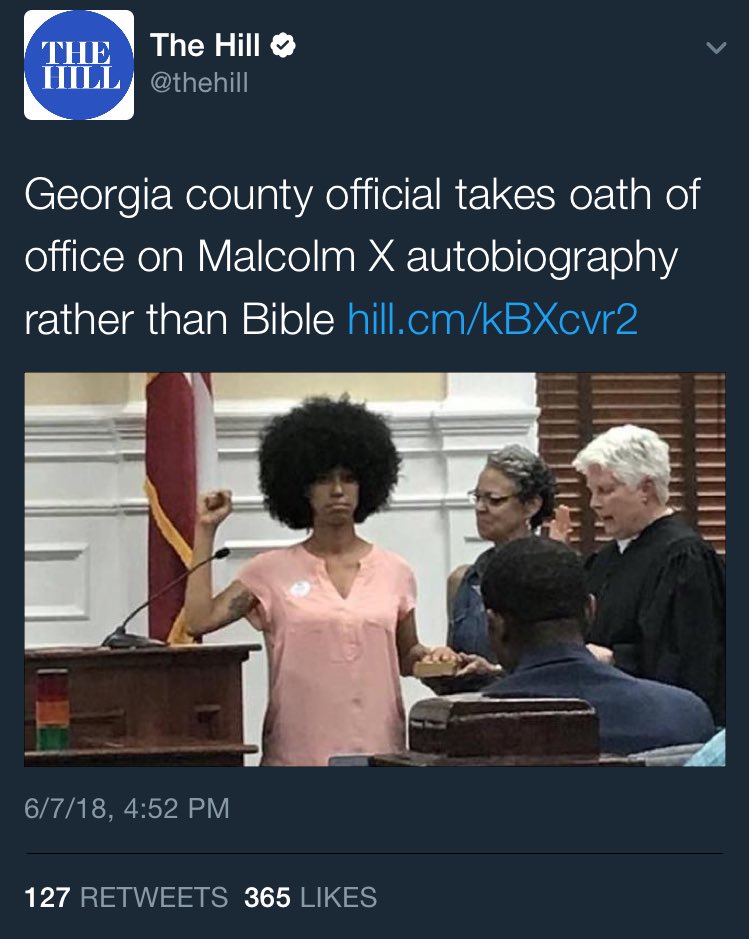 Hair like this hasn't been seen much since the black power days of the 60s.
Mariah Parker looks somewhat like Communist revolutionary Angela Davis did back in the day.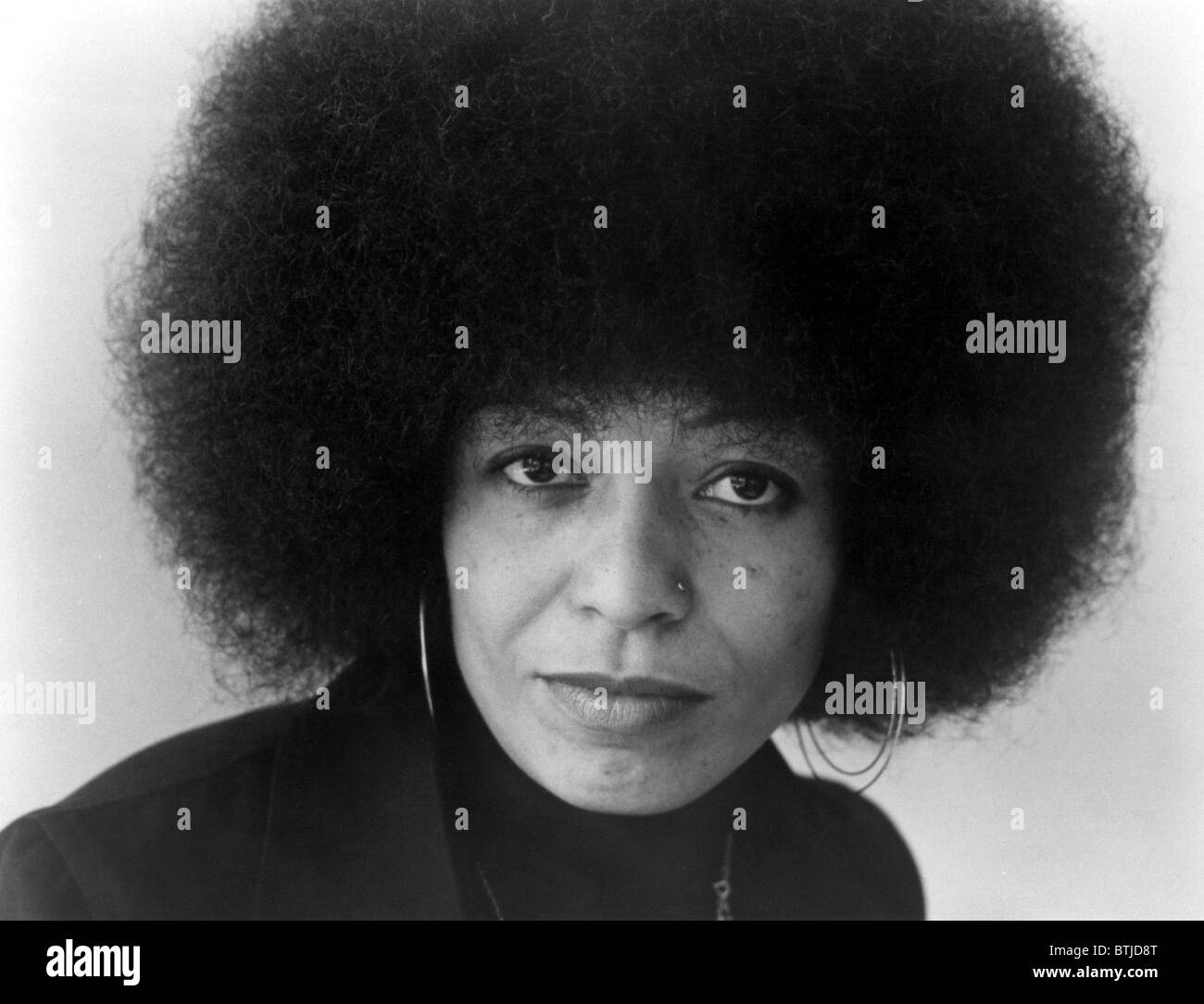 The childish gesture by Parker just offers another example of the petulant Negro's focus on self and on race. It really isn't important in the scheme of things, although Parker may be giving us plenty of stupid to report on in the future.
A 26-year-old doctoral student elected to be Athens-Clarke County Commissioner took her oath of office Monday holding her hand not to the bible, but rather a copy of "The Autobiography of Malcolm X."
David Duke weighs in with a Tweet embedded at the bottom of this post.
Basically, the Jews …