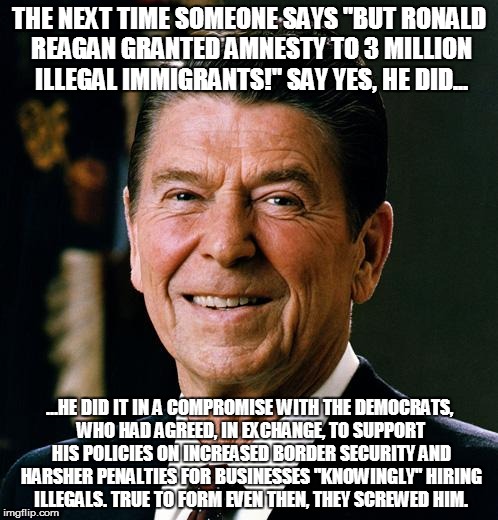 Claims that illegals are "living in the shadows are laughable to begin with, but when they come out to hold a press conference demanding this, that, and the next thing, it's even more laughable.
The evil hand of Mark Zuckerberg is present in this, as noted in the story.
Excerpt from Breitbart
Top Democrats and business allies invited reporters to a Capitol Hill event to watch illegal immigrants demand amnesty and smear Republicans as racist, in Spanish and broken English.

"I'm here representing all the immigrant mothers like myself, will not allow the government to tear down our sons' and daughters' dreams while they try to separate our families," said Lenka Mendoza, an unskilled illegal alien who has been living in the United States for 17 years since the year President Geoge W. Bush was elected. She continued, using a translator, saying:

The president does not care about our children and our families. Trump and his government supposed priorities are nothing else but an anti-immigrant and white-supremacist agenda that don't solve anything … need clean act now."
Mendoza was welcomed to the podium by Todd Schulte, a Democratic political activist who is president of FWD.us, a lobbying group formed by Facebook's Mark Zuckerberg, Venture Capitalists and software CEOs. Nine of the group's 15 founders are investors who would gain from cheaper white-collar labor and a larger population of customers in the United States.

Schulte hosted the event to showcase Democrats' opposition to President Trump's new immigration principles, which balance business' demands for more workers and customers against Americans' worries that they and their children will be unfairly outsourced, sidelined and ignored amid mass immigration.

In his October 8 letter to Congress, Trump said:

These findings outline reforms that must be included as part of any legislation addressing the status of Deferred Action for Childhood Arrivals (DACA) recipients. Without these reforms, illegal immigration and chain migration, which severely and unfairly burden American workers and taxpayers, will continue without end.

Immigration reform must create more jobs, higher wages, and greater security for Americans — now and for future generations. The reforms outlined in the enclosure are necessary to ensure prosperity, opportunity, and safety for every member of our national family.

Instead of urging compromise, Schulte's speakers upped their demands, saying they want an amnesty for young 'dreamer' illegals plus an amnesty for their parents, to be delivered immediately and without any compromises, such as the improved border defenses sought by a supermajority of Americans.
Haha. Every illegal baby factory has picked up on that phrase "strong woman." Are there no normal women out there anymore? How about weak women?
"I am a weak woman who must be supported by the taxpayers so that I can stay pregnant all the time."
That Washington-imposed economic policy of mass-immigration floods the market with foreign labor, spikes profits and Wall Street values by cutting salaries for manual and skilled labor offered by blue-collar and white-collar employees. It also drives up real estate prices, widens wealth-gaps, reduces high-tech investment, increases state and local tax burdens, hurts kids' schools and college education, pushes Americans away from high-tech careers, and sidelines at least 5 million marginalized Americans and their families, including many who are now struggling with opioid addictions.
—
Americans tell pollsters that they strongly oppose amnesties and cheap-labor immigration, even as most Americans also want to favor legal immigrants, and many sympathize with illegals.

Because of the successful cheap-labor strategy, wages for men have remained flat since 1973, and a growing percentage of the nation's annual income is shifting to investors and away from employees.
A sane country would have raided this press conference, rounded up the illegals, and arrested the citizens who organized it.
Maybe one day we'll be at that point, but not yet.