(STOCKHOLM) — Sweden's top prosecutor said Friday she is dropping an investigation into a rape claim against WikiLeaks founder Julian Assange after almost seven years.

The Swedish Prosecution Authority said in a statement Friday that Marianne Ny "has decided to discontinue the investigation."

Assange took refuge in Ecuador's embassy in London in 2012 to escape extradition to Sweden to answer questions about sex-crime allegations from two women. He has been there ever since, fearing that if he is arrested he might ultimately be extradited to the United States. Last month, President Donald Trump said he would support any decision by the Justice Department to charge Assange.

WikiLeaks tweeted after the Swedish announcement: "UK refuses to confirm or deny whether it has already received a US extradition warrant for Julian Assange. Focus now moves to UK,"

Friday's announcement means Assange is no longer under any investigation in Sweden. But the Metropolitan Police said Assange is still subject to arrest for the "much less serious offense" of jumping bail in 2012.

The 45-year-old Australian computer hacker was wanted in Sweden for questioning over a rape allegation stemming from a 2010 visit.

"This is a total victory for Julian Assange. He is now free to leave the embassy when he wants. We have won the Assange case. He is of course happy and relieved. He has been critical that it has lasted that long," Per E Samuelsson, his lawyer in Sweden, told Swedish Radio. Samuelsson was not immediately available for comments.
Assange still can't leave the Ecuadorian embassy without being arrested: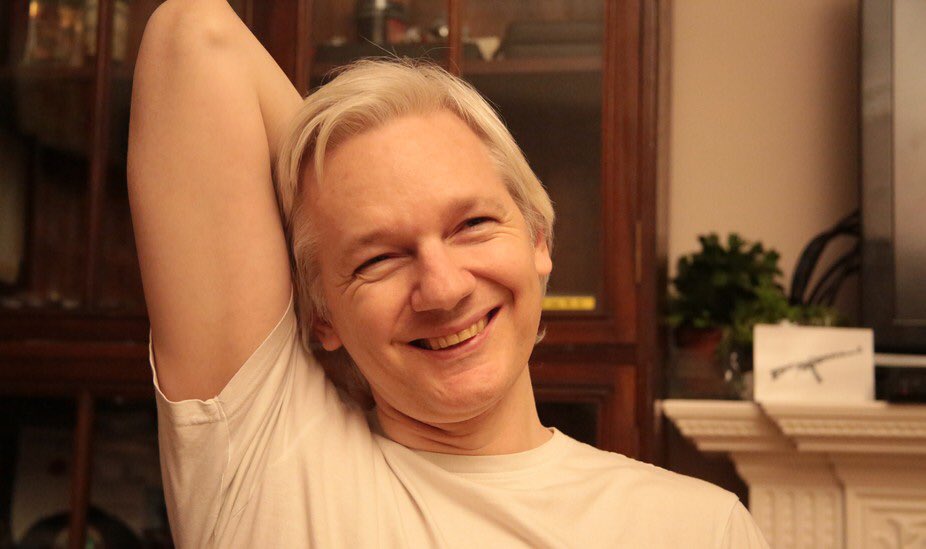 Related: Iceland believed the FBI wanted to frame Assange.
Assange supporters fear that he will be extradited to the U.S. and put on trial.