ANGEL FAMILIES SHOW PHOTOS OF THEIR LOVED ONES KILLED BY ILLEGALS.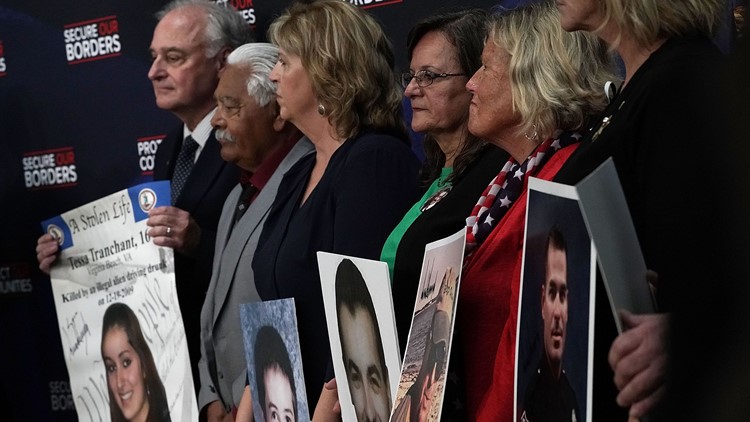 In my humble judgement, one of the most important public appearances by a president in American history took place on Friday. President Trump's press conference that featured Angel Families will, I hope, if America endures, be recorded as being as significant as Lincoln's Gettysburg Address.
Trump flipped the script on America's domestic enemies, the leftists who would see the country remade in the image of some Communist imaginary utopia.
Fighting against a frenzied national obsession with temporary family separations at the border, Trump put front and center the pain of Americans across the land whose loved ones were permanently taken from them by the illegals that the public has been coached to sympathize with.
Everyone not mentally handcuffed to leftist ideology was made to realize that being a victim of an illegal could be their fate as easily as it was the fate of each of the Angel families.
By itself, even if Trump never does anything of significance, the wresting of the national conversation away from leftists justifies the Trump presidency.
It's impossible to imagine any Democrat or any other Republican doing what Trump did on Friday.
It was magnificent to watch.
President Donald Trump tried to cast doubt Friday on wrenching tales of migrant children separated from their families at the border, dismissing "phony stories of sadness and grief" while asserting the real victims of the nation's immigration crisis are Americans killed by those who cross the border unlawfully.