ON RIGHT LEG ON NOVEMBER 6, 2017.

ON LEFT LEG ON NOVEMBER 22, 2017.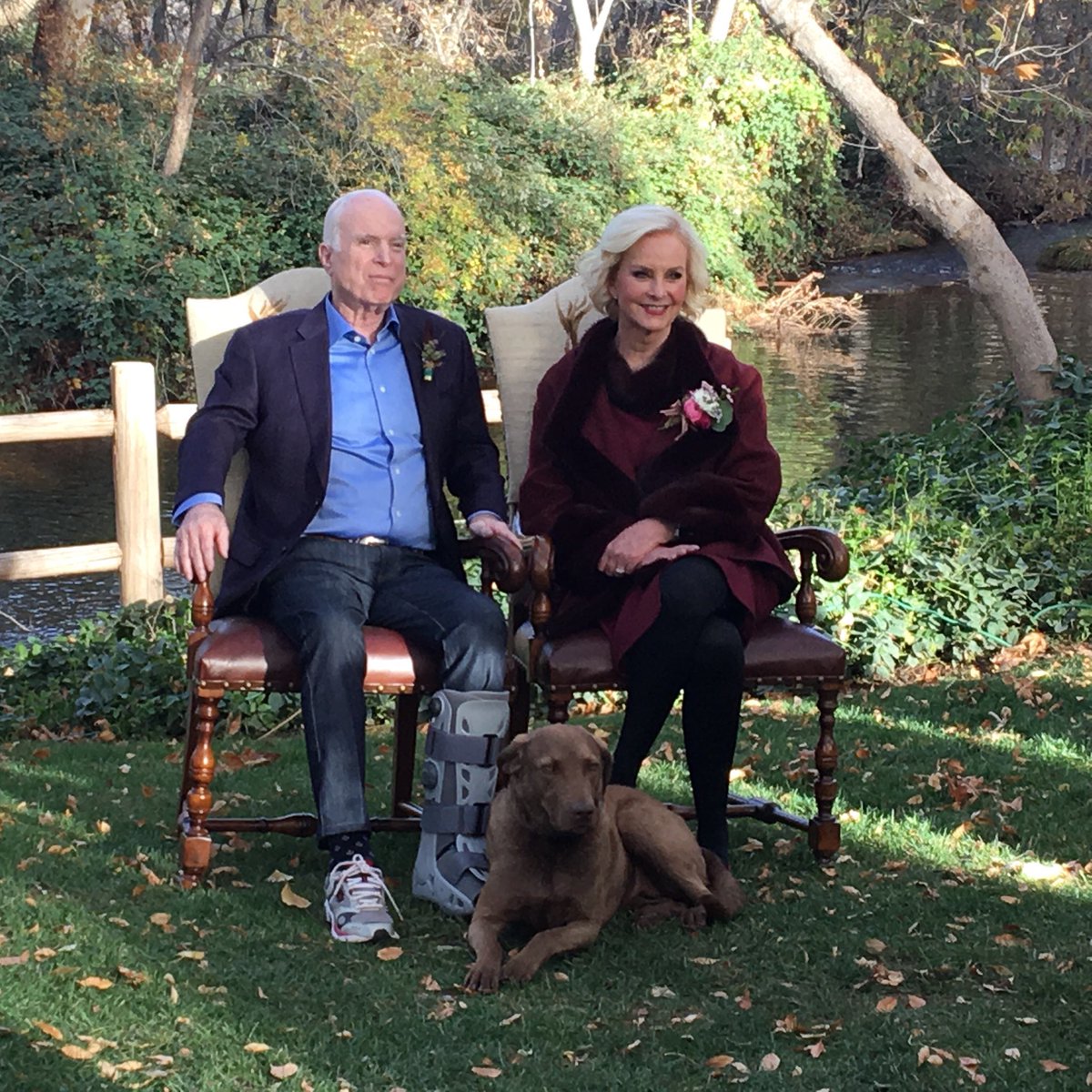 American Senator John McCain, a thoroughly repulsive character and one of the greatest scoundrels in American history, was allegedly prescribed by doctors a medical boot to wear for an achilles tendon injury on his right leg.
That was on or about November 6. There was widespread speculation at the time that McCain had been secretly indicted for a crime and was wearing a court-ordered ankle bracelet to track his whereabouts.
The boot was his invention to cover up the ankle bracelet.
That whole conspiracy theory was reignited today when he Tweeted a photo with a boot on the OPPOSITE LEG.
The theory is that the bracelet was moved to the opposite leg due to chafing. When the bracelet was moved, so was the boot.
The Gateway Pundit offers the Tweets by McCain showing the two photos above.
Commenters at the Pundit site share a belief that not only is the boot suspicious, but that McCain is faking his brain cancer in order to garner sympathy for when his indictment is made public. There is a suspicion that at some point McCain will declare victory over cancer once he's out of the woods on criminal charges.
More discussion of McCain here.
Still more here.
Even more here.
Some have also observed that McCain is holding his cane in the wrong hand on the top picture. Others have considered the possibility that one picture was reversed but rejected that possibility because his jacket buttons are on the correct side.
Others claim that both Hillary and Chelsea Clinton are also wearing medical boots due to being indicted. I haven't yet checked out that claim.