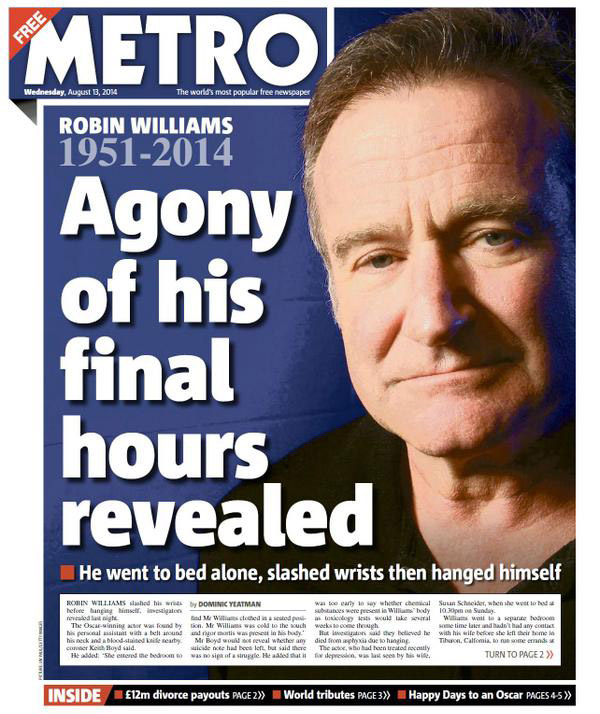 White males have the highest suicide rate of any group. Apparently, blacks, who have a low suicide rate, lack the self-awareness and sensitivity to kill themselves.
A new university study shows that suicides spiked upward after Robin Williams allegedly killed himself. I say allegedly because there was certainly a great deal of speculation at the time that Robin was murdered, with the murder made to look like suicide. The mainstream media never got into the murder theories, though. They reported that Robin was depressed and sought relief through death.
Excerpt from Gizmodo
Robin Williams's death by suicide in August 2014 was one that figuratively broke the hearts of people worldwide. But a new study published today in PLOS-One suggests that the salacious media coverage surrounding his death may have inadvertently inspired even more tragedy—and deaths— in its wake.