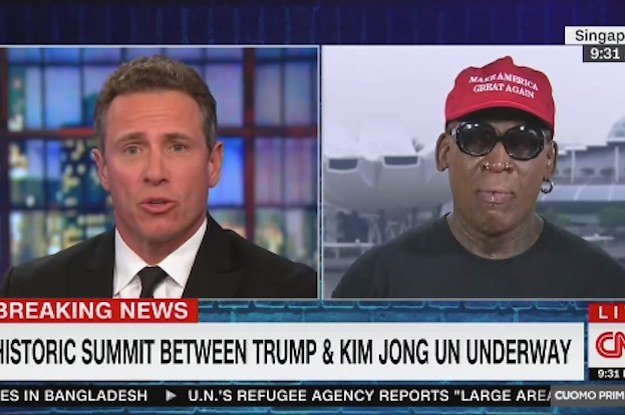 Like many other race realists, what black people have to say is generally not important to me. However, Dennis Rodman's words about the Trump-Kim Singapore summit are important for one reason.
Rodman's red MAGA cap that he wore for a CNN interview Monday night say to blacks, "It's OK to support Donald Trump." His words, not as direct as that, still back up the idea that blacks should be supporting Trump.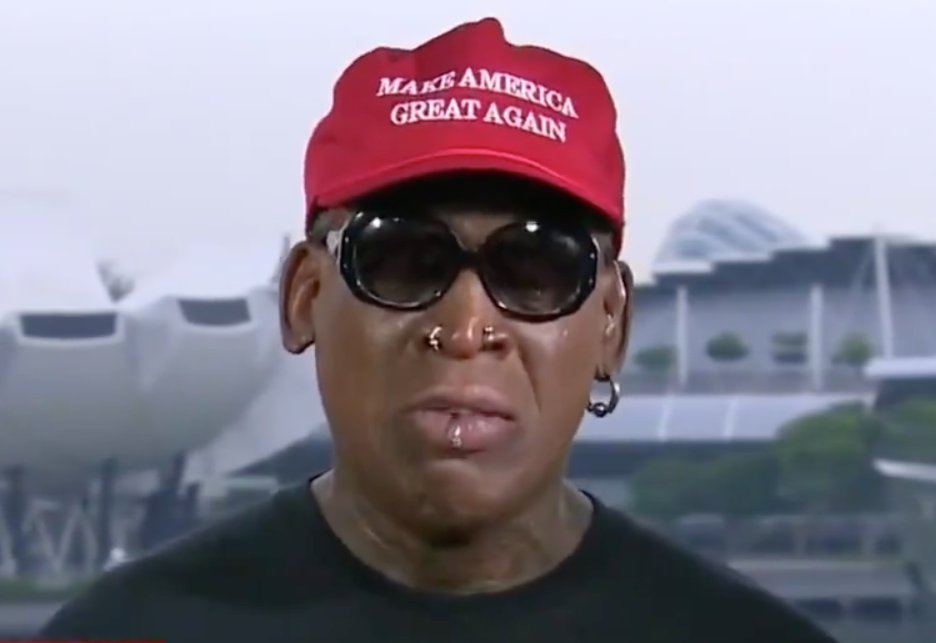 If Trump can swing 20 percent of the black vote his way, Republican majority governance would help slow down the soft white genocide that's leading the U.S. to become majority nonwhite.
The left is mocking Rodman for the same reason they began mocking Kanye. They know that Dennis is an influential voice among blacks. He's stepped off the plantation to support Trump and they don't approve.
The alt-right ought to avoid criticizing Dennis at a minimum, and should think about the advantages to the white majority for speaking nice about the former basketball star.
Kim Jong-un and Donald Trump had barely exchanged pleasantries outside the Capella hotel when their mutual friend Dennis Rodman appeared on TV to provide a characteristically bizarre sideshow to the main event in Singapore.
Short video of emotional Dennis:
Full interview below.