A PERFECT EXAMPLE OF THE INSCRUTABLE ORIENTAL.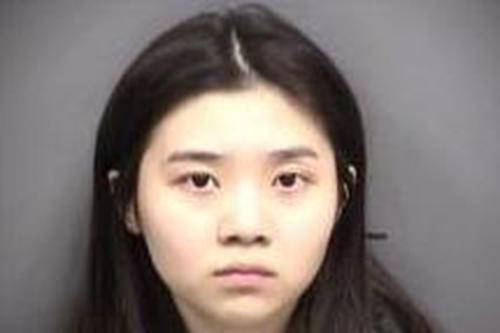 The cold dead slanted eyes of the Chinese student cheater above say that there's no sense of shame in her.
Are Asians really smarter than whites, as the press likes to gloat about, or are intelligence tests given only to the brightest Orientals. Alternatively, we might ask how common cheating is among the Chinese.
The South China Morning Post reported last year that the Chinese are the most dishonest ethnic group.
The honesty test wasn't administered to Jews, so who knows how they would have fared.
A Chinese woman pleaded guilty on Monday to cheating on a college-entrance exam, becoming the latest person to admit wrongdoing amid US probes into international students who use impostors to gain admission to American universities.